The 2014 Mercedes S Class is scheduled to be unveiled on May 15 but we can show you images of the car's interior including ones with Daimler Chairman, Dr. Dieter Zetsche occupying the rear seat today!
The leaked images are courtesy of Frederic.E, a forum member of Worldscoop.forumpro.fr. Images show Dr. Zetsche and another gentleman enjoying the rear seat comfort of the new luxury limousine.
It is to be noted that Mercedes has released a few images of the interior a while ago but these leaked images throw more light on the features. The rear seats have powered controls to offer a supreme comfort that rivals a first class flight seat. And the leg room on offer is simply more than enough, even with the thigh support fully extended!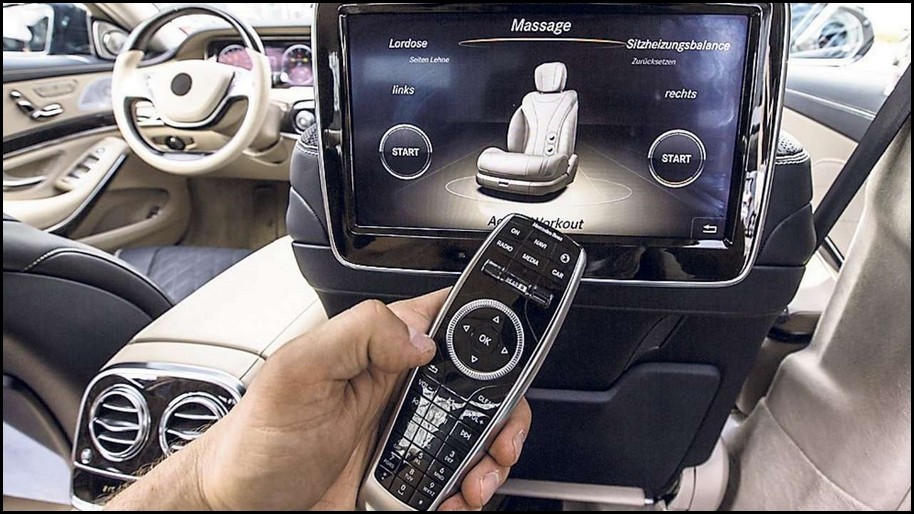 The new dashboard design oozes class and craftsmanship. The steering is a two-spoke unit and the instrument console display extends towards the center dash to double up as the infotainment screen. Rear seat passengers also get individual screens and controls.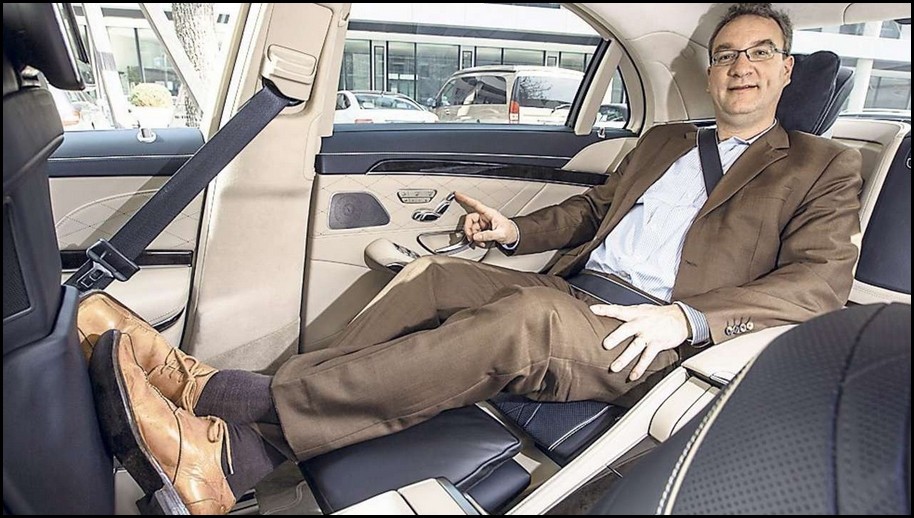 Apart from being an able successor to the current car, the new S Class will have an additional responsibility of filling the void that has been created due to the termination of the Maybach brand. The S Class Pullman, an extended version of the car will keep the Maybach clientele covered.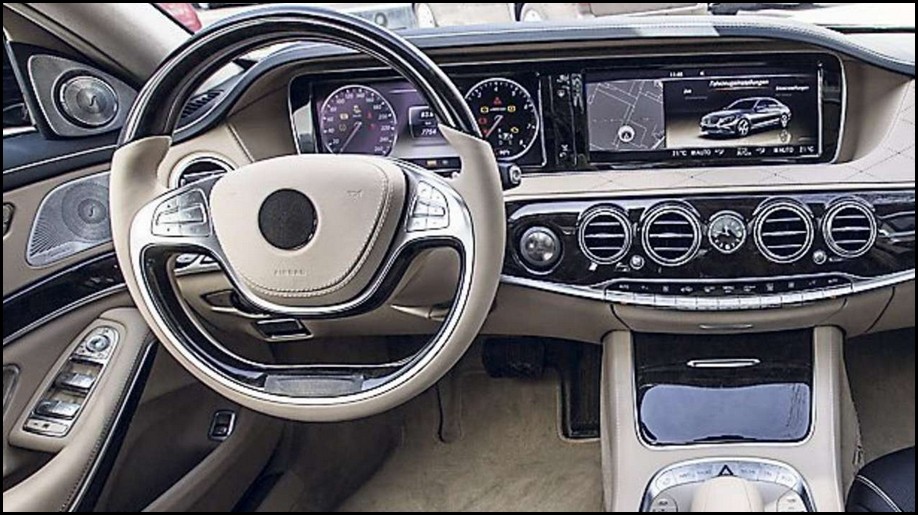 A wide range of petrol and diesel engines are expected to be on offer along with a possible plug-in hybrid powertrain. A 4.6 litre V8, a twin turbo 5.5 litre V8 and a new V12 engine are supposedly in the mix.
May 15 is D-Day. Until then stay tuned to Indian Autos Blog to know everything about the all new Mercedes S Class.
[Source: Worldscoop.forumpro.fr]