Suzuki has just given a mild makeover to the Swift. While the looks of the car didn't change, the foglamp enclosure now gets LED daytime running lights. And the car gets a new alloy wheel pattern.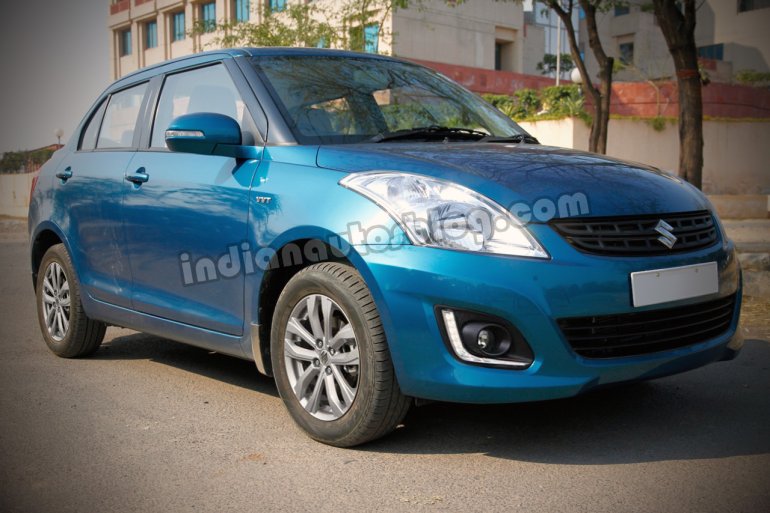 It's only a matter of time before the Indian Maruti Swift gets updated with this feature but what about Swift Dzire? Well, Maruti differentiates the sedan from the hatchback by making the former's front bumper a bit more accentuated but the basic shape of the elements remain the same. So, if your Swift can get DRLs, then why can't the Swift Dzire?
Mind you, what's seen here is not a facelifted car but a rendering by our in-house design expert Shoeb! The daytime running lights and the new wheel design are neatly incorporated and nothing else changes. And to make this rendering, Shoeb needed all but a couple of minutes.
Launched in February 2012, the second gen Dzire has been having an undeterred run in the market. It even overtook India's Number 1 Best Selling Car, the Alto, in May this year. The advent of the Honda Amaze and the Ford EcoSport will alter that landscape though. Maruti has tried to counteract by introducing special edition versions of the car (such as the Dzire Regal), but do floor mats and some body decals really make a case?