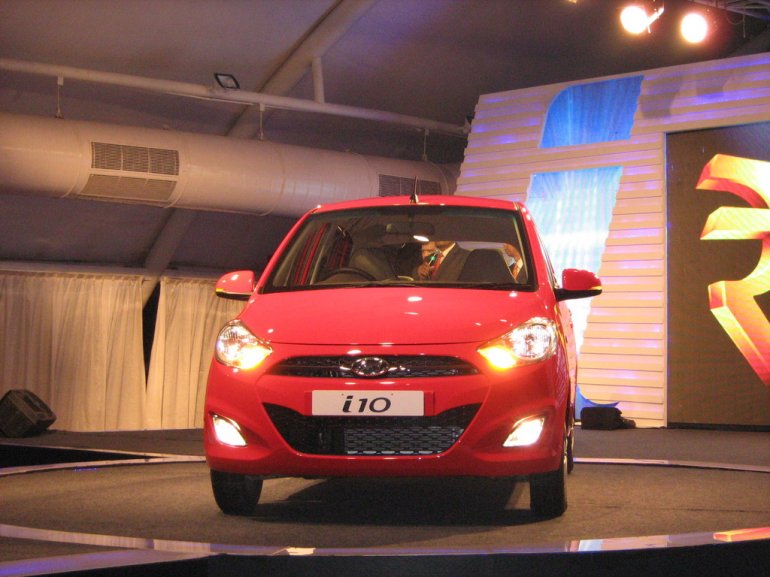 Mr. Ümit Karaarsalan, chairman of Hyundai Assan (joint venture between Hyundai and Turkey's Kibar Holding), has confirmed that a compact sedan will be made using the next generation i10's components at the Izmit plant in Turkey.
Mr. Ümit Karaarsalan speaking to Hurriyet Daily -
We will begin to produce new and bigger versions of the i10, which will be set between the i10 and i20. As part of the same platform we can easily produce a sedan, so as soon as we release the other model we will begin to work on sedan production.
The next generation i10, according to media reports, is premiering at the Frankfurt Motor Show this September. Hyundai India may not waste any time in introducing the replacement in India that will launch with a compact diesel engine displacing 1.1 liters. The company is investing US $300 million at its Chennai factory to setup a flexible engine plant and a new press shop facility. These preparations are most likely to welcome the new i10 into Chennai.
Presently Hyundai manufactures petrol engines, and imports diesel motors from Korea.
Besides the diesel and petrols picked from the current lot, the new i10 may also feature a turbocharged, directed injected version of the Kappa engine. At a powertrain conference in South Korea last October, Hyundai unveiled a 1.0 litre TCI engine that produces 105 bhp and 137 Nm.
The Izmit plant may look after the demand from the European markets while the Chennai plant may produce for the Asia Pacific and African regions.
Hyundai can resurrect the Accent brand in India using the i10-based sedan next year. Will the new Accent be an Amaze-style sub-4m notchback featuring new rear doors, a cushy rear seat and a tiny boot?
[Source - HurriyetDailynews.com]