Camouflaged test mules of the 2014 Hyundai i10 are increasingly becoming a common sight on Indian highways. So rigorous is the testing regime!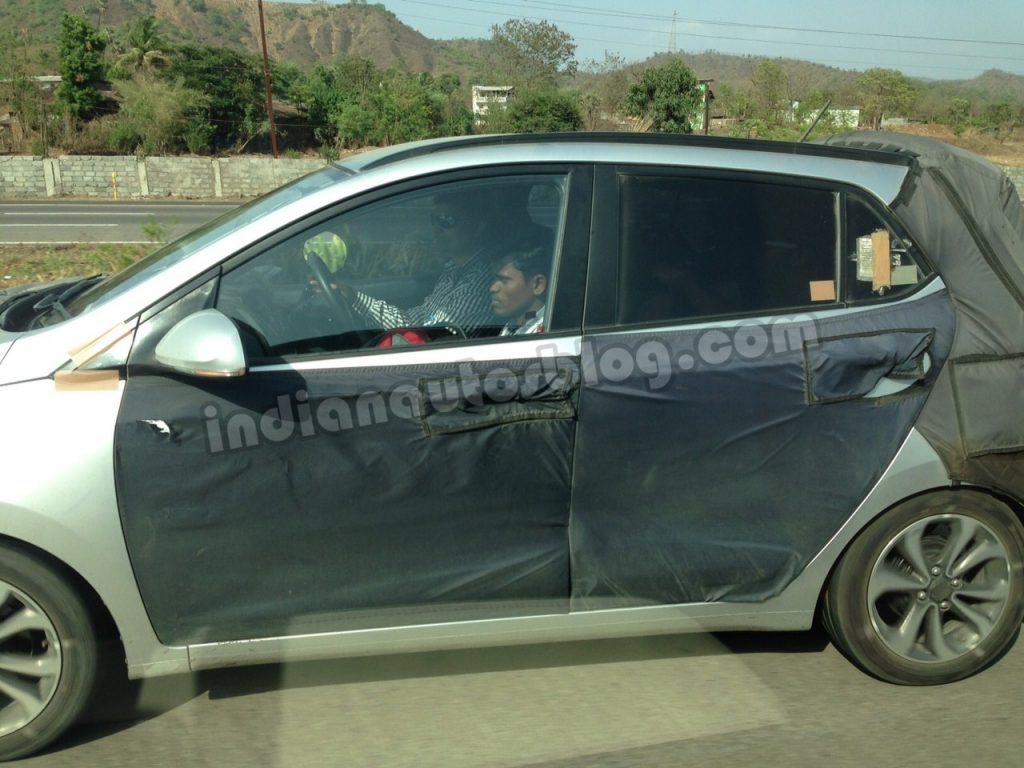 We bring you some close-up spyshots of hatchback which has definitely grown in size. As days pass, the new i10 is strip teasing us by shedding its disguise. The test mule spotted by our avid reader 'Madhesh' on the Mumbai-Pune expressway shows off its roof and window lines.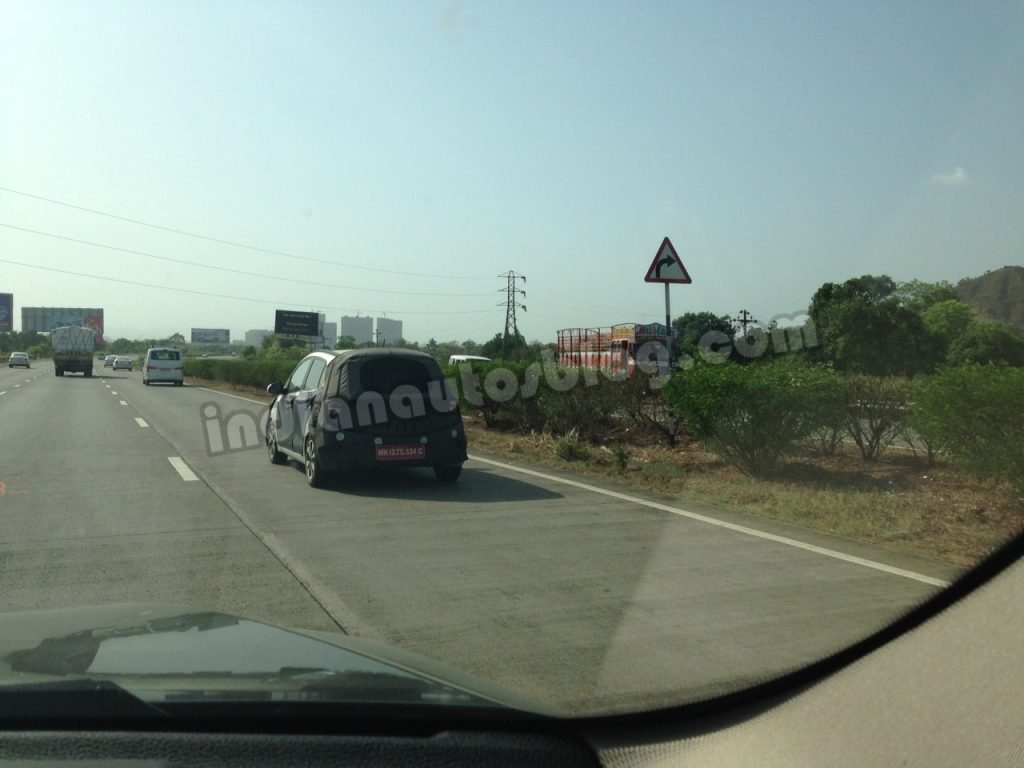 Observe how the basic shape of the windows and roof are retained but they have grown in size. The front and the rear fascias are hidden but we can safely assume that they take their design cues from the 'Fludic Sculpture' Hyundai vehicles. Nevertheless the swelling in the rear fascia's disguise is intriguing us.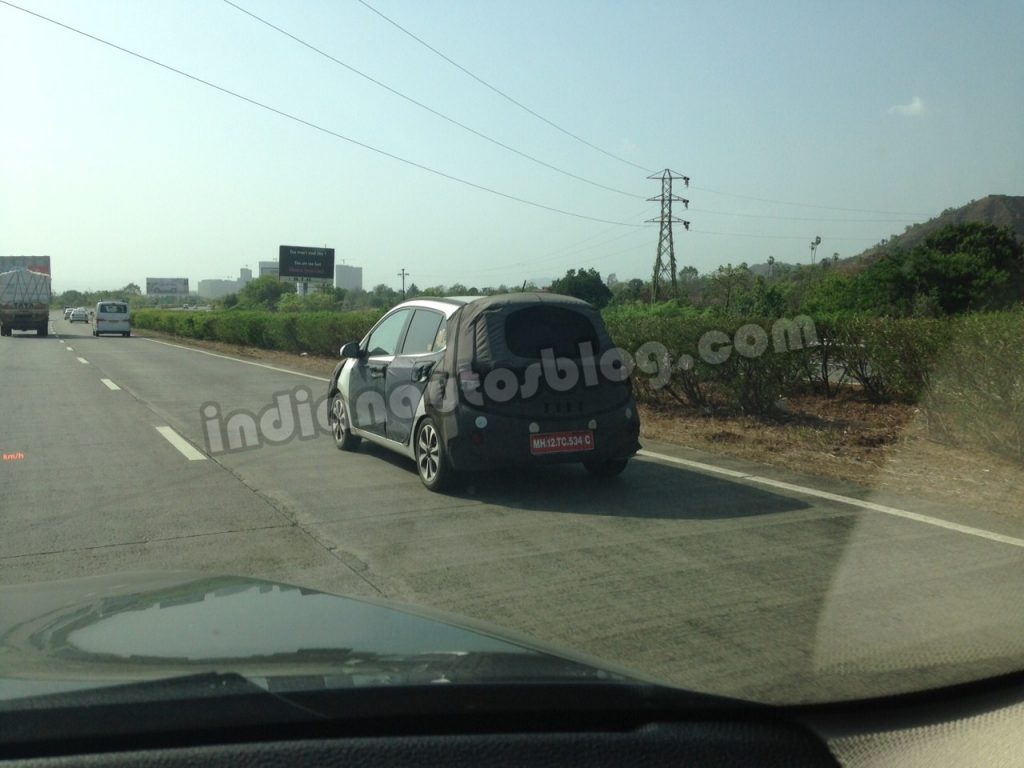 To recap, the next gen Hyundai i10 will come with a diesel engine for the first time. The 1.1 litre three cylinder oil burner which is currently employed by the UK spec i20 is the engine in question. It develops 75 bhp in the i20 which is at par with the competition. The 1.2 litre Kappa petrol engine of the current i10 will play on in the next i10 with improvements in power and efficiency.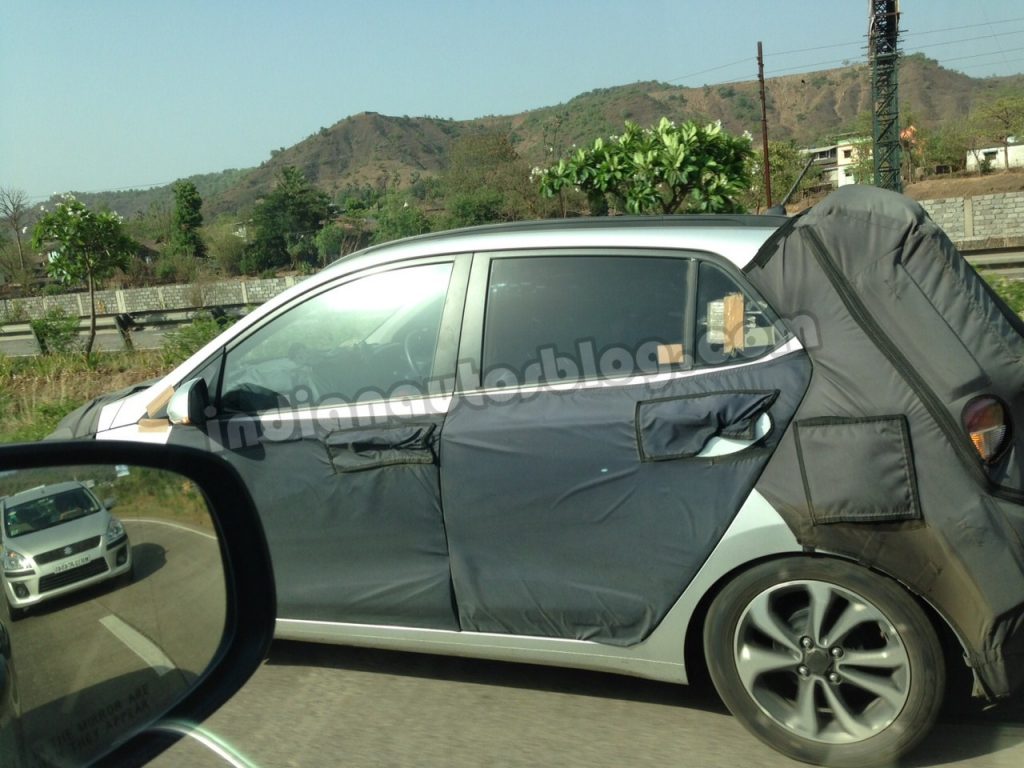 The 2014 Hyundai i10 is expected to be unveiled at the Frankfurt Motor Show in September shortly after which series production would commence in Izmit, Turkey and Chennai, India.