Carrying images of the 2014 Hyundai Genesis, Korean Car Blog reports that Hyundai's new premium sedan will be revealed before the end of the year. The second generation Genesis is also confirmed with the company's 'HTRAC' (Hyundai Traction) all-wheel drive system.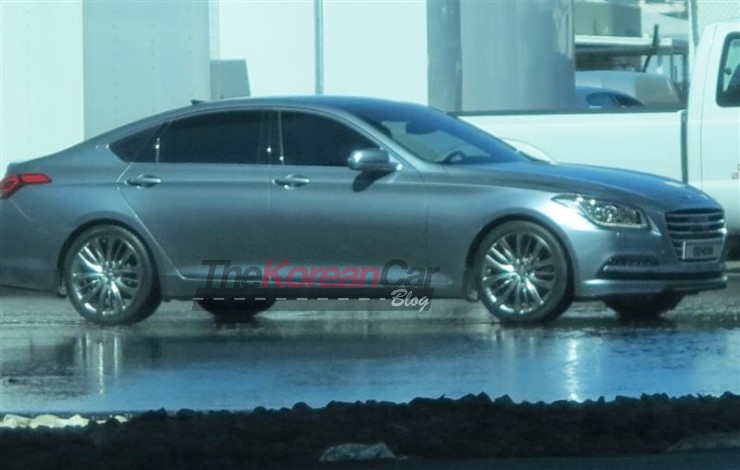 The HTRAC system electronically distributes the torque between the front and rear axles, sensing the road and driving conditions. The system has been put to test at venues around the world including the Nurburgring (Germany) and Yeongam (Korea) racing circuits. A greater focus has been placed on the handling of the car which isn't the Genesis' forte, or for that matter any other Hyundai car's. The new model rides on an improved version of the current platform.
Hyundai will introduce HTRAC on other models too, but more on that later.
The protruding nose and cleanly designed headlights of the 2014 Hyundai Genesis remind us of the Hyundai Mistra sedan, another new premium offering that will reach Chinese dealers this year. Quite interestingly, there are very few design cues common with the dramatic HCD-14 Genesis Concept which was submitted at the Detroit Auto Show in January this year to preview the future direction of Genesis styling.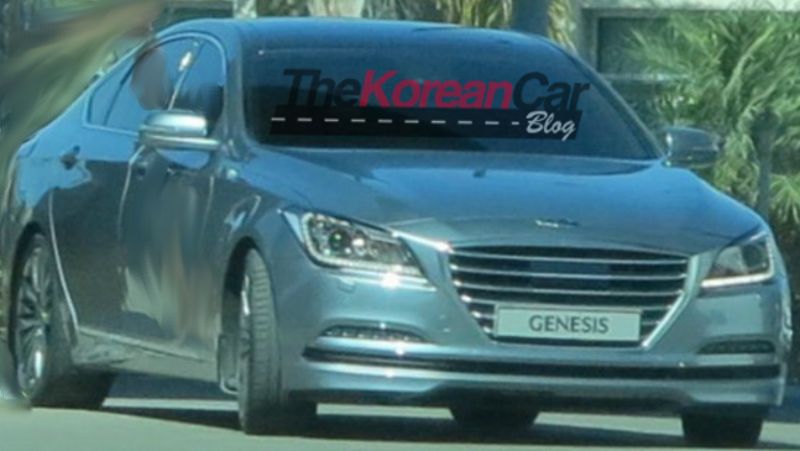 The 2014 Genesis features an Audi A7 like C-Pillar, while the taillights cut into the profile of the car. The swoopy design language has evolved into a majestic look (one reader wrote in expecting the headlights and taillights to swoop into each other flanked by chrome strips on future Hyundai designs after seeing the Sonata facelift!) with a large grille and a cut on the bumper.
Expect Hyundai to improve the existing 3.8-liter and 5.0-liter V8 motors, linking them to an 8-speed transmission on the incoming model. Currently the Genesis is available in sedan and coupe styles, but there's no info on the latter's replacement.
The new Genesis will be shown in Korea before the year closes, while the American debut can be anticipated at either the Detroit Auto Show (January) or the New York Auto Show (April) next year. Can the redesigned Genesis cause a flutter among rivals such as the Mercedes E-Class and the Audi A6 which have been thoroughly improved in the recent past?
[Source - KoreanCarBlog]