The testing of the Hyundai Elantra facelift continues in South Korea and more spy pictures have reached the internet.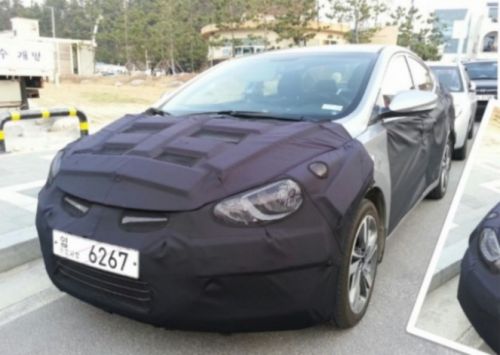 We already brought you a set of spyshots and leaked part drawings which sum up the changes made to the car. Here is another batch which throws light on the new headlamp elements and alloy wheels.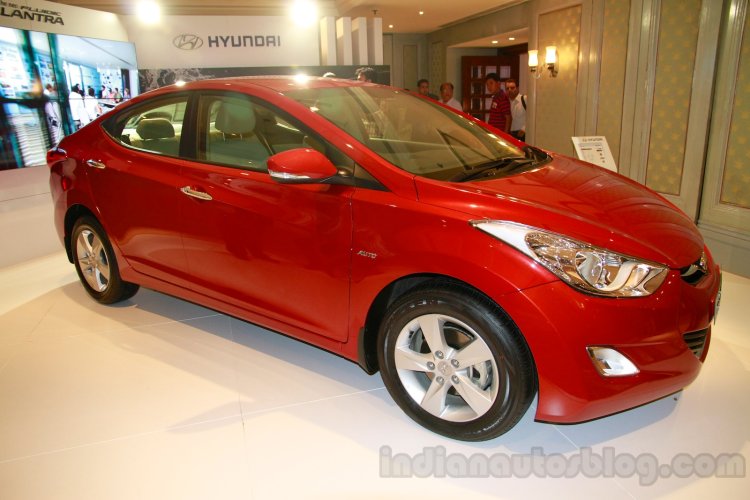 The Fluidic Sculpture design of the Hyundai Elantra has been received well and even three years into its life, the Elantra manages to look fresh compared to rival cars. So it is only natural that Hyundai didn't disturb the car's design. It's only the front and rear fascia that have gone under the knife.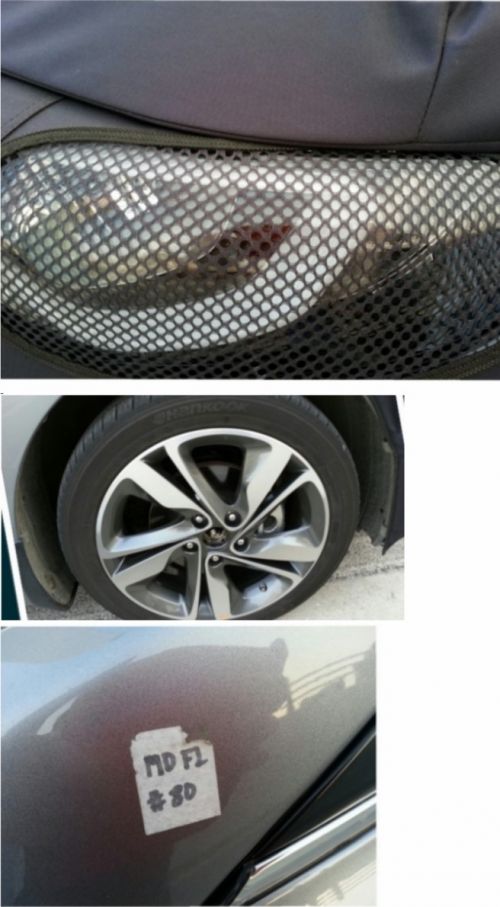 The front bumper and the foglamps are likely to be revised. Headlamps get new detailing which look more premium than that of the current car. As with most facelifts, the alloy wheel pattern has changed to a more interesting design.
The rear of the car also gets slight revisions with the combination lamp getting new elements. The interior would not undergo any drastic changes while the same applies to the hardware as well. The Indian Elantra would continue to use the 1.6 litre 126bhp diesel and the 1.8 litre 147 bhp petrol engines mated to 6-speed manual or automatic gearboxes.
The 2014 Hyundai Elantra is expected to make its global premiere towards the end of 2013.
[Source: Auto.hankyung.com]