The One Ford strategy aims to globalize products and components to increase scale and bring down costs. It is the for the same reason Ford India said Figo was the final India-specific model. All future products are going to be internationally common, or share components worldwide.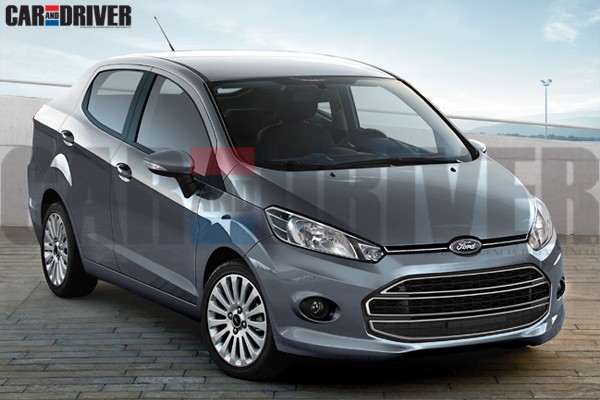 During a chat with a high ranking official at a recent media drive, we learned that the one of the reasons the Fiesta Classic wasn't killed off was that it has taken on the role of a stopgap till a new model is ready.
We thought this maybe the EcoSport, but having learned that the mini SUV could be price positioned in a higher segment, we started to wonder what Ford had in mind. A sub-4 meter Figo? Knowing clearly that it would not have a market outside India and investing on an old platform is never a wise idea, what else could it be?
A report on this month's Car And Driver Brazil clears the cobwebs surrounding the entry-level sedan. It is reported that Ford will bring a sedan version to the Ka platform for the first time when the next generation model bows in during 2014.
The Ka will sit on the B-Platform underpinning the Fiesta, B-Max and EcoSport. The new Ka is likely to be nominated as the successor to the Figo in India. In Europe it could be a three-door hatchback model similar to the Start Concept displayed in the Beijing motor show two years ago, replacing the Fiat 500-based mini car.
Following the hatchback, a sedan version, styled like model shown in this illustration, could hop into the international lineup to take on the likes of the Toyota Etios, Swift Dzire and the Brio-platform sedan rumored to be on the anvil.
C&D adds a small 1.0-liter (non-Ecoboost) engine is in the works for the Brazilian market to be manufactured at the Camacari facility. Ford may downsize the 1.5-liter TDCI engine for the Ka and Ka sedan, while the 1-liter EcoBoost may need just calibration changes.
[Source - CarandDriverBrasil.uol.com.br]