The 2014 Fiat Strada has been spied testing in Brazil. The Strada is the pickup variant on the Palio platform.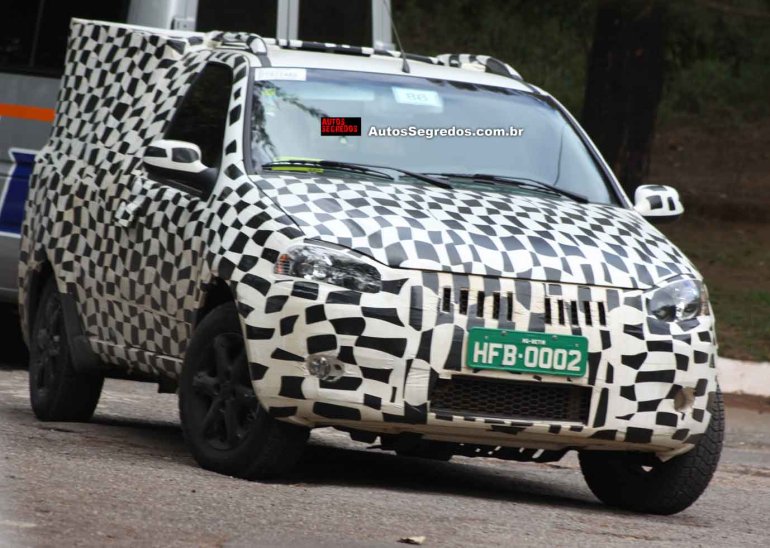 The heavily camouflaged test mule doesn't reveal what lies in store but the pickup truck is expected to undergo a mild reskinning. Autoseggredos.com.br learns from sources that the new Strada will have three doors (something like the Hyundai Veloster or the Tata Venture) for easy entry into the second row in the double cab version.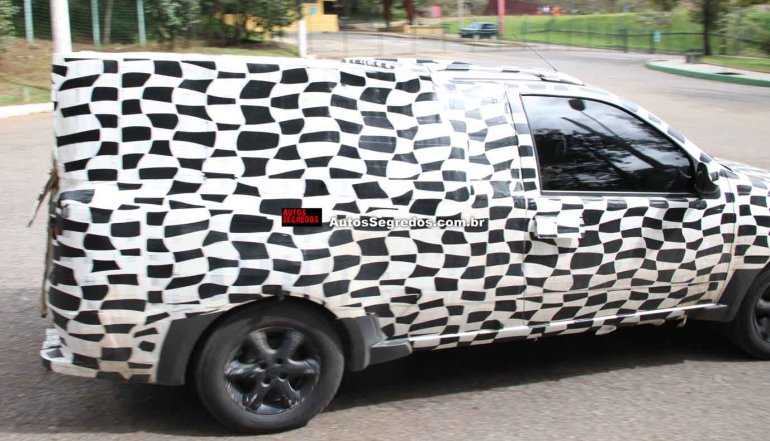 The current double cab Strada has two doors. The additional rear suicide door is reportedly placed on right side of the vehicle and that probably explains the heavy camouflage.
Other aspects of the Strada are expected to undergo very minor changes. The headlamps, grill, bumpers and taillamps would subtly change. Interiors of the current Strada will likely continue without drastic changes.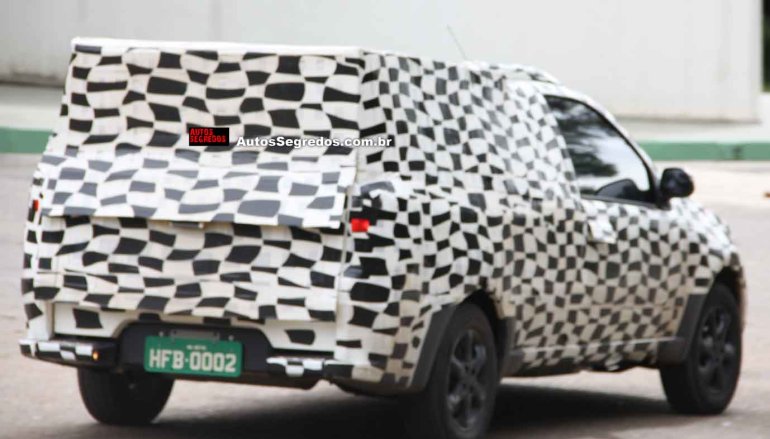 Just like the currently serving model, the Fiat Strada facelift will be marketed in three trim lines - Working, Trekking and Adventure. 1.6 litre and the 1.8 litre E.TorQ flex fuel motors make up the engine options. Speculations of the 1.4 litre flex fuel engine that is used by the Uno and the Palio, launching on the Strada are also rife.
The Fiat Strada has been one of the top selling vehicles in Brazil and updated version with added practicality can strengthen its case even further.
[Source: Autossegredos.com.br]