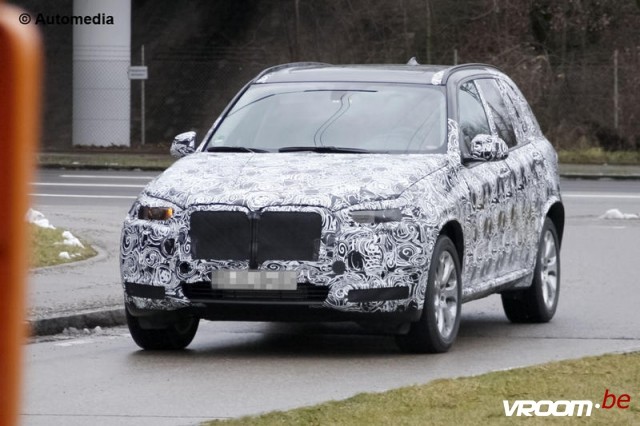 Vroom.be posted the first spy shots of the next generation BMW X5 snagged during tests in Germany. Codenamed F40, the new X5, according to brand experts at BMWBlog.com, wears a more flowing design, larger kidney grilles, LED-treated headlights following the shape seen on recently unveiled models.
The taillights will sport a completely new design perhaps using the layering techniques seen on the Vision concepts - they appear deeper on the surface and don't wrap much around the sides.
The masculine character of the X5 is ready to rise further on the successor model with 3D layering and an interplay of concave and convex shapes on the side profile.
Under the hood, the transformation continues with the same intensity with the introduction of ActiveHybrid technology on the 2-liter diesel engine. A 15KW motor assists the four-pot oil burner and provides a combined output of 221hp.
Sales are expected to begin in Europe and America in late 2013, just after its world premiere. With Mercedes Benz India mulling the local assembly of the next gen GL-Class in 2013, it will be interesting to see if BMW follows suit with the new X5 that is currently a CBU product.
[Source - Vroom.be]