The current generation BMW M3 Coupe carved a space for itself in the hearts of petrolheads and nobody wanted to see it go off production but as they say, all good this come to an end! Recently, the production of the BMW M3 came to a halt saddening many a petrolhead (us included).
BMW has a huge responsibility of replacing an important brand shaper. Automobile-magazine.fr reports that the M3 Coupe's successor will be calling itself as the BMW M4. The four door version will carry the M3 moniker forward.
After the introduction of the 4 Series which is basically a two door version of the 3 Series, it's more logical to name the new generation coupe M model as the M4. Here is a rendering of the upcoming performance coupe by Automobile-Magazine.fr.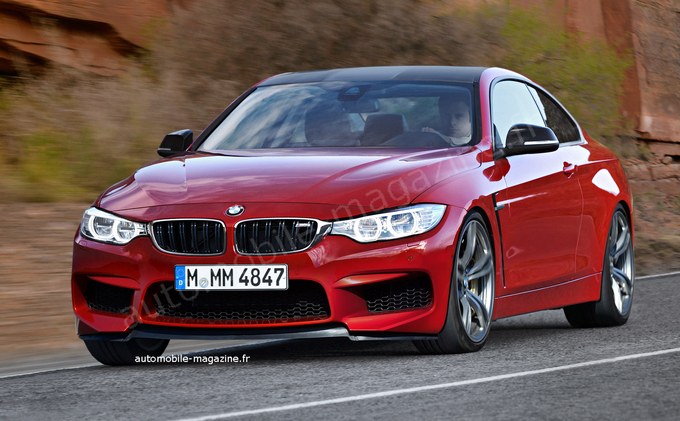 The 2014 BMW M4 Coupe gets an aggressive body kit and large alloy wheels. The car has a purposeful low slung stance. Going by the rendering, it certainly looks the part as an able successor. The fender vents and quad exhaust tips are noteworthy design elements.
The 2014 BMW M4 will go head on with the Mercedes C 63 AMG and the Audi RS5 but unlike its rivals, it will offer both manual and automatic transmission. The M4 will continue its predecessor's legacy as a real wheel drive monster while the competition prefers sending power to all the wheels.
Under the hood will be an in-line turbocharged six-cylinder petrol motor which is expected have a power output in the vicinity of 450hp, a good 30hp higher than the M3.
The 2014 BMW M3 and the 2014 BMW M4 are likely to be out on the market by mid-2014.
[Source: Automobile-Magazine.fr]