A 2014 Audi A8 facelift prototype has arrived in India and here are the second set of spyshots of it (you can check out the earlier set of images here) testing in Mumbai.
Audi is readying the A8 facelift for a Frankfurt world premiere. The Ingolstadt based car maker has released a video teasing two new models (one of them being the 2014 A8) and an August 21 web premiere has been announced, in line with the global premiere plan.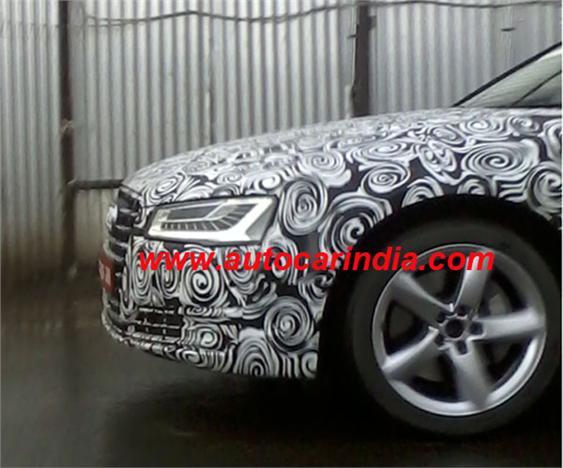 The new A8 will be the first Audi to incorporate the Matrix LED headlights. From what we understand, these are high powerful and intelligent headlights with safety being the utmost priority. On the one hand, the lights will illuminate the road (and highlight pedestrians on the on-board screen) with a "cryslline sheen", and on the other they would automatically dim themselves for the oncoming vehicles and as a result will not blind them.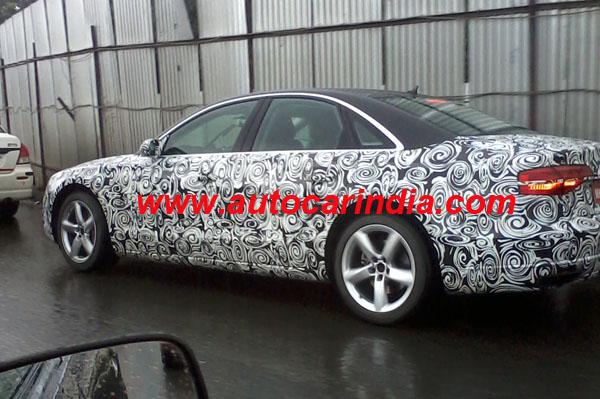 Also expect cosmetic changes to the bumpers, a few new interior bits and as the spy images suggest, a chrome strip on the bootlid.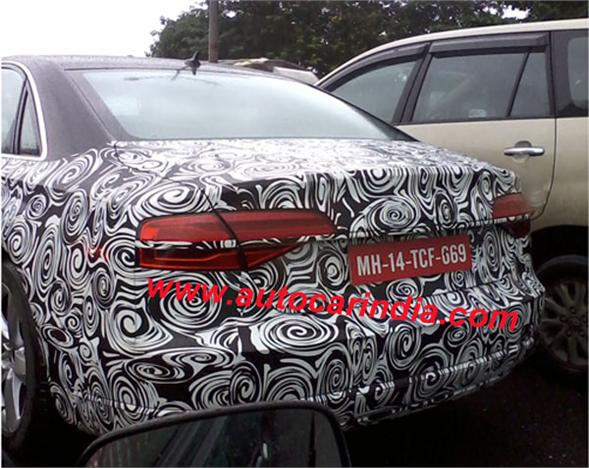 Audi India is expected to launch the updated A8 in early 2014 if not late this year. At about the same time, Mercedes India is expected to launch their flagship offering, the 2014 S Class. A shootout between these two should be interesting to watch.
[Images from Autocar India]