The 2014 Audi A8 facelift has been caught on test many a time in Europe. The latest destination for the A8 facelift prototype is now India.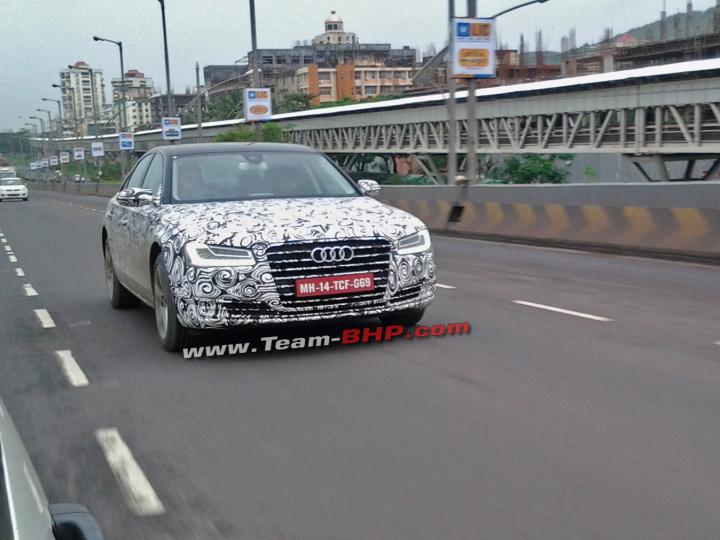 These images were snapped by Team BHP member Dhananjay Gupta. The car was spotted on test in the outskirts of Mumbai. The images reveal the new A8's and Audi's prestigious technology: The Matrix LED headlights.
Regular Indian Autos Blog readers may remember that Audi made an announcement exactly a month ago on the new technology.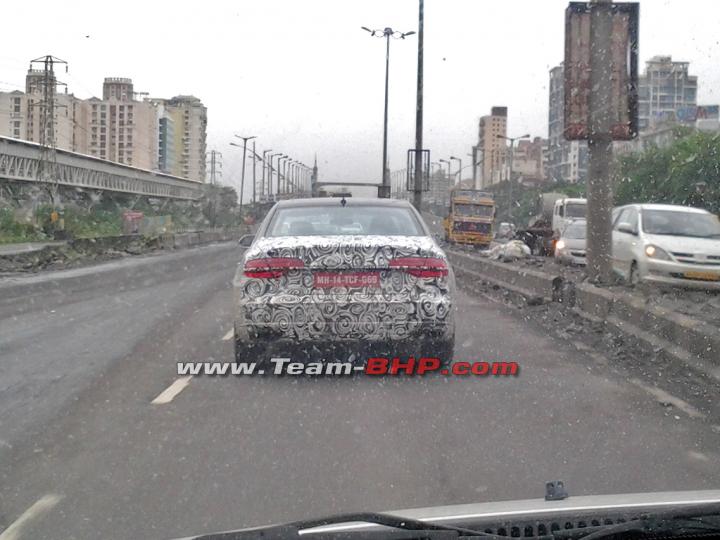 Audi says that these lights would produce a quality of 'crystalline sheen' that has never been seen before in the auto industry. The technology allows for it to use the high beam feature continuously without blinding the oncoming driver's vision. It does this thanks to a camera which detects oncoming vehicles and blanks out diodes that are in its line of vision. However, the rest of the area would continue to be lit in high beam.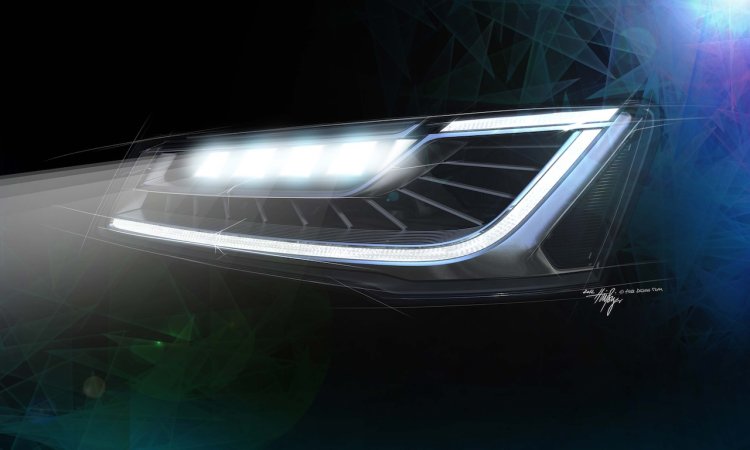 The system can also 'mark out' pedestrians on the road and should the car get too close for comfort, the lights will automatically blink and warn the driver and the pedestrians.
The new A8 is also expected to sport cosmetic changes to the bumpers, bootlid and the taillights apart from a few interior bits. Audi would world debut the new A8 at the 2013 Frankfurt Motor Show on September 10. Meanwhile, the company has also announced a web premiere of a new model on August 21 and you may see the new A8 being unwrapped (though we are not sure about this).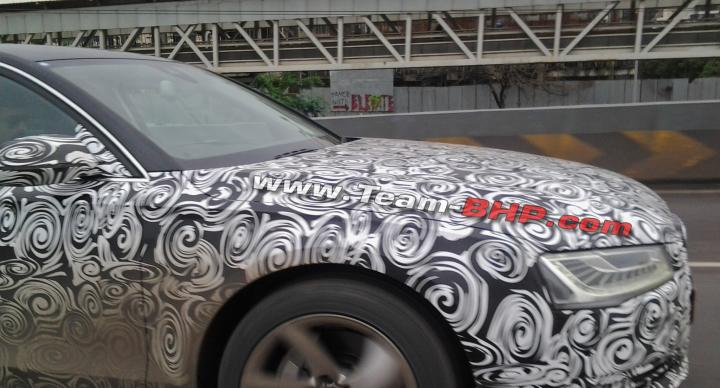 Seeing that Audi has the vehicle in India, we can expect an early 2014 launch if not a very late 2013 introduction as all regulatory testing and homologation formalities can be finished comfortably by that time, with a little determination.
About the same time, Mercedes India are expected to launch the 2014 S Class also. If you're in the market for a flagship luxury sedan from a German brand, we suggest it is better to wait until 2014.
[Images from Team BHP]