We have already presented some
interesting tidbits
on the 2014 Audi A4 back in August 2012.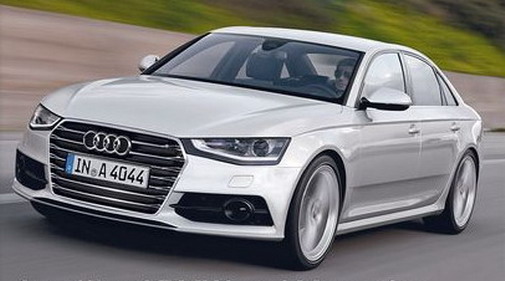 New reports suggest that Audi is working on a cylinder deactivation technology to make sure that the all-new Audi A4 is the fuel sipper in its segment. According to the German magazine
Auto Motor und Sport
, Audi plans to capitalize on being a 'Tech Advanced' brand for its loyalists. 'Vorsprung durch Technik' is Audi's marketing tagline translates to 'Advancement through Technology'. Audi will invest heavily in developing new fuel efficient technologies such as Cylinder Deactivation for its next generation hatchbacks, sedans and crossovers.
What is Cylinder Deactivation?
In a conventional engine, all the cylinders contribute to generating power at all times. However, in certain circumstances (let's say bumper-to-bumper traffic or low speed runs), the engine can produce the required amount of power using lesser cylinders saving the precious fuel that otherwise would have been injected into the cylinders. Cylinder deactivation shuts the intake valves of certain cylinders depending on the driver input to achieve better fuel economy results. It is proven that cylinder deactivation technology consumes 0.5 liters less fuel every 100 km.
What else do we know about the 2014 Audi A4?
The German magazine also reports that the new Audi A4 will feature a completely new design with more pronounced grille, inflated wings and more pronounced contours. The headlights will move directly up to the air intake and might be equipped with full-LED lights. It could also have larger taillights and a more pronounced spoiler. Under the bonnet, you will find a range of TFSI and TDI engines with power ranging from 122 hp to 211 hp. A plug-in hybrid version with a 95 hp electric motor is also in the works. [Source:
Auto-motor-und-sport.de
]