Jun 27, 2013 - 4:00pm IST
Filed under Spy pictures, Jeep, Jeep Cherokee
Spied - Is the 2014 Jeep Cherokee testing Fiat sourced MultiJet diesel engine in Europe?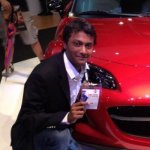 Nithyanandh K, As a toddler, those wheeled machinery fascinated me even before I knew what they're called as! So here I'm, petrolhead by birth, Mechanical engineer by qualification and automotive reporter by profession!
The commencement of production and hence the market launch of the 2014 Jeep Cherokee is witnessing a slight delay in the US.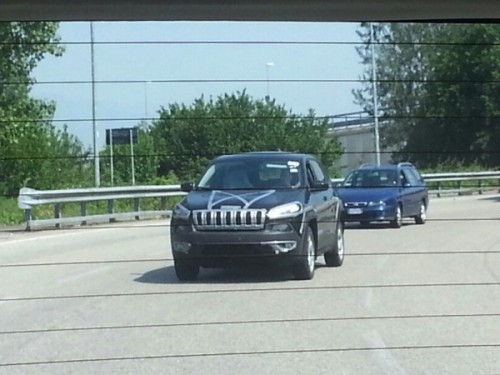 In the interim, the mid size SUV has been spotted testing in France. The spyshots are courtesy of Michel, a reader of Autoplus.fr.
We are not sure what's lurking under the hood of this Jeep Cherokee test mule, but it is to be noted that Jeep has previously hinted at a possible adoption of Fiat's 2.0 litre MultiJet diesel engine for the European markets. So we suspect that Jeep could be testing the diesel powertrain of the car on this occasion.
The 2.0 litre MultiJet diesel which is used in Fiat Freemont is available in two states of tune - 138 bhp and 168 bhp. Unlike the US, diesel SUVs are preferred in the old continent and its imperative for Cherokee to offer a diesel option to realize its global ambitions.
The Jeep Cherokee's petrol options include a 2.4 litre TigerShark four cylinder engine and a 3.2 litre PentaStar V6 engine. The former makes 184bhp while the latter belts out 271 bhp. A new 9-speed transmission would make its debut in the Cherokee.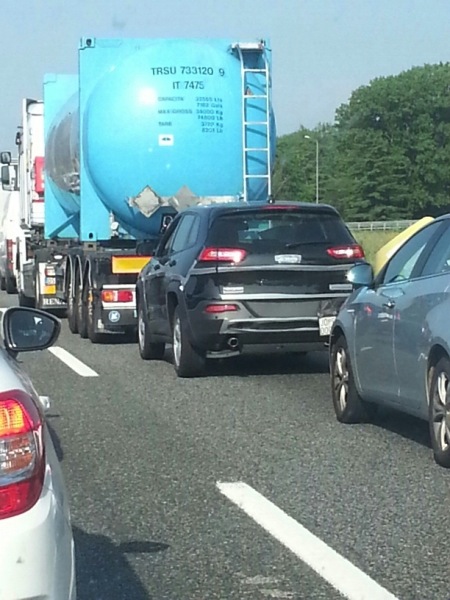 Chrysler says that in spite of the initial delay there would be enough inventory for the US dealers by the end of September. We could expect the car to travel east by the end of the year.
In India, Jeep will concentrate on the Grand Cherokee and the Wrangler initially but one cannot rule out the prospects of a diesel powered Cherokee. Perhaps it could come at a later stage.
[Source: Reporter.autoplus.fr]