The 2013 Skoda Octavia has stepped up its testing phase in India. Numerous reader pics are surfacing from roads throughout the length and breath of the country.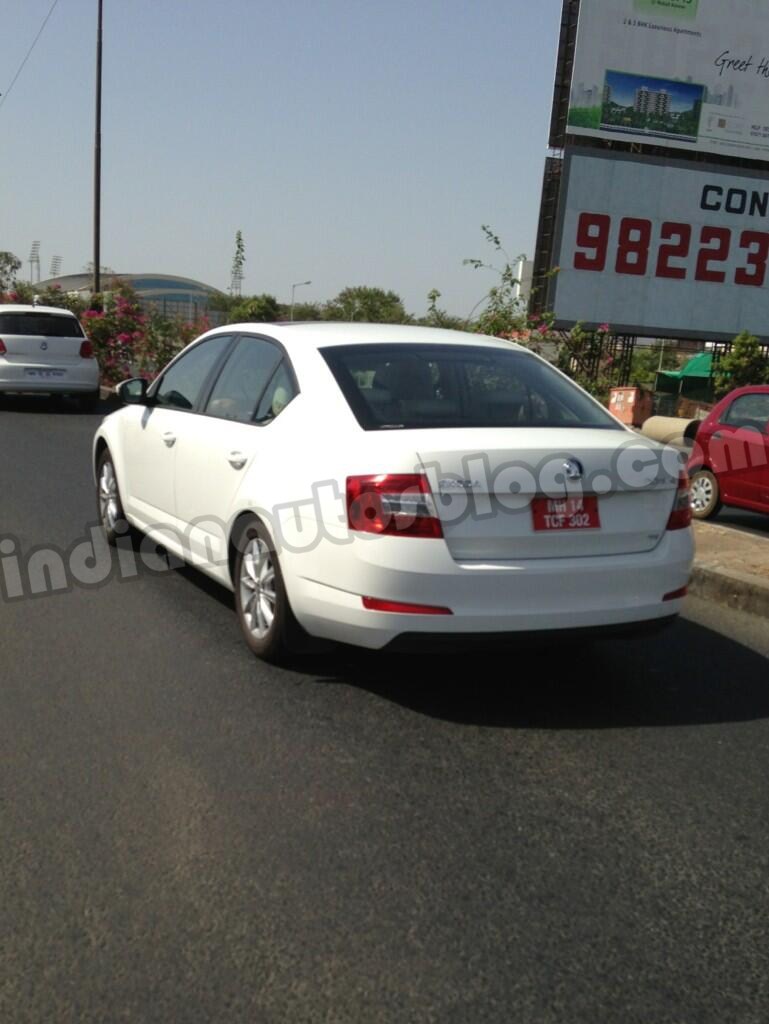 One of our avid readers, Mr. Prateek Joshi has tweeted this spyshot to us. Mr. Joshi caught the car being tested in Pune. He adds that the sedan had LED daytime running lights and sunroof implying that this is the range topper.
The 2013 Skoda Octavia will introduce the VW Group's MQB platform to India. Being lighter and roomier than the previous gen Octavia (called as the Laura in India), the sedan adopts clean and understated design with Skoda's modern corporate identity. The car is 90mm longer than the outgoing sedan while the wheelbase is extended by 108 mm.
The D segment sedan is powered by a range of TSI turbo petrol and TDI turbo diesel engines globally. The India spec car could get the 1.8 litre TSI along with the 2.0 litre TDI engine, just like the current Laura.
Touted to become one of the top 10 best selling cars in the world, the new Skoda Octavia will be entering an almost stagnant segment in India. The rivalry will come from the Toyota Corolla Altis, Hyundai Elantra, Chevrolet Cruze and the Renault Fluence. It remains to be seen whether Skoda will use the Laura moniker for India or just sell it as the new Octavia like elsewhere in the world.
Will the new Octavia be able to snatch the market share from the SUVs and mark the resurgence of the 15 lakh rupee sedan in India?