The 2013 Skoda Octavia is expected to be a promising entrant in the almost stagnant D-Saloon segment.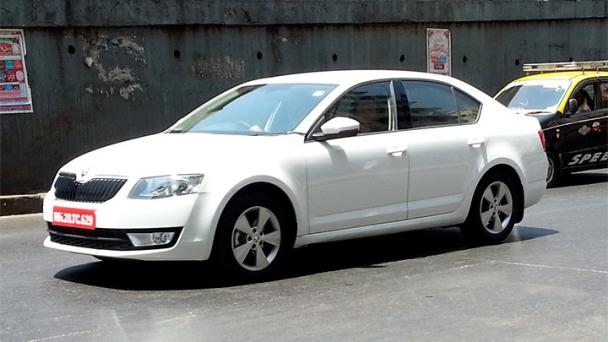 We have just brought you the spy video of the new Octavia testing uncamouflaged within the confines of the Bengaluru city. In another spotting, Mr. Zubin Antalia, a reader of Topgear.com has spotted a fully revealing test mule of the car in Mumbai. What's interesting is that the Octavia was accompanied by its half brother, the VW Golf Mk7.
There is no doubt that the Skoda Octavia is coming to India this year but what is the Golf Mk7 doing here in India? As of now, suggesting that the Golf will be launched in India in the near future would be a far fetched statement. The hatchback sits on the MQB platform and donates most of its components to the new Octavia and that means it will be much more expensive that the Polo.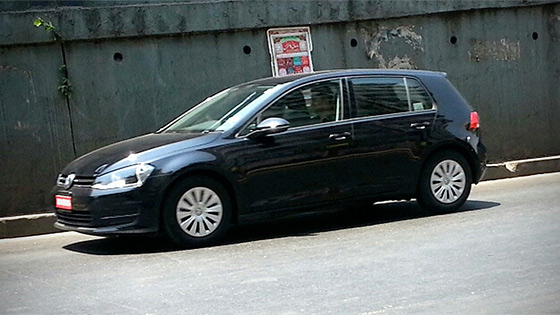 It is possible that VW is testing the Golf just to collect some vital data on the car's performance in unforgiving Indian driving conditions. Regular Indian Autos Blog readers know than VW had been testing the previous generation Golf in India.
Both the Octavia and the Golf have an array of TSI turbo petrol motors with displacements ranging from 1.2 litre to 1.8 litre. In addition, a pair of diesel engines displacing 1.6 litre and 2.0 litre are available.
It will be interesting to see whether the all-new Octavia will be able to lure the SUV loving Indians back to the sedan segment. The new platform and a horde of safety features bat in its favor.
[Source: Topgear.com]