If you liked the smaller Evoque, you are in for a treat. According to sources, the new Range Rover will be heavily influenced by the design language of the Evoque. The next generation of the Range Rover will be the fifth generation and is expected to be a major departure from the earlier models.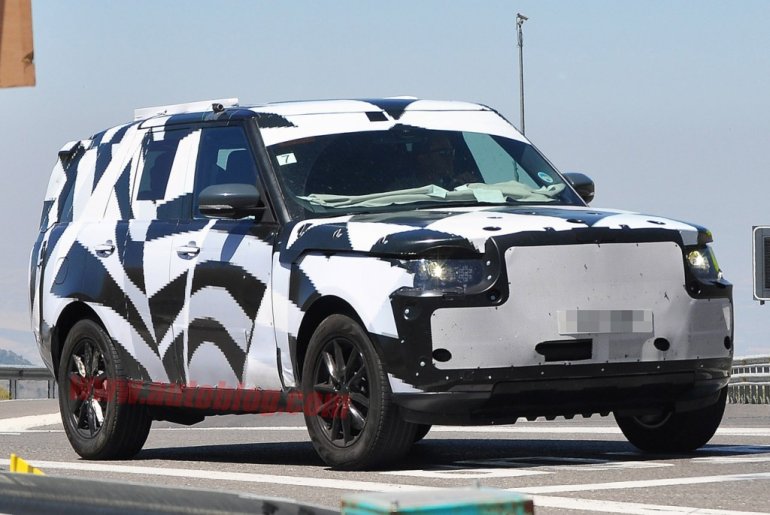 For starters, the new Range rover will be based on the modified version of the Jaguar XJ platform (the S-Class challenger) which will be optimized for off-roading. This specific test mule was spotted doing its hot weather testing and provides a glimpse on what can we expect from the new Range Rover.
As you can see, the new Range Rover will have a more the receding roof-line and a raked windshield than the current model. This is a clear evidence of the Evoque based styling.
Land Rover is also expected to make the new Range Rover lighter than the current model to increase performance and more importantly to boost fuel economy. In order to do that, the company is expected make use of more aluminum in its construction.
The engine options will also get minor upgrades. The company is expected to produce 2 hybrid options – one petrol and one diesel.
The new Range Rover could make its debut in late 2012 or early 2013.
[Source - AutoBlog.com]