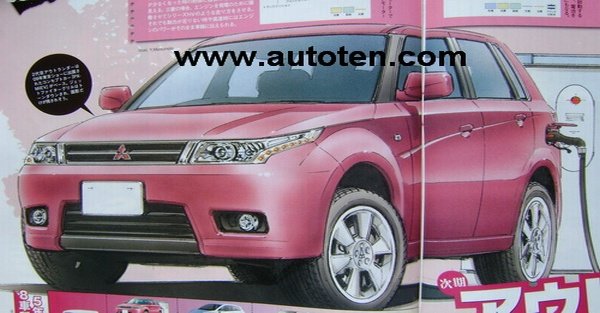 The Outlander has not been able to turn any fortunes for Mitsubishi India. Its high price, less seating capacity and Mitsubishi's lack of dealerships are few of its falling points to start with. Mitsubishi's lack of interest coupled with almost nil marketing activities means the Outlander barely touches three digit sales figure every month.
But come 2013, the Outlander is expected to get a facelift along with a hybrid engine. The new Outlander will be based on PX-MiEV concept revealed in 2009. The expected dimensions are to be 4650 mm x 1800 mm x 1670 mm.
If you were thinking of buying an Outlander but wanted an extra row of seating in the rear, then this SUV is out of your consideration forever because the 2013 Outlander will ditch its rear seats for the hybrid battery back across all markets. Note, there is a 7 seat version of our current Outlander in the UK but Mitsubishi brought only the 5 seater one to India.
Coming back to the hybrid part, the power be delivered by 4 cylinder DOHC petrol engine with 114 hp/125 Nm. This engine will be mated to two electric permanent-magnet synchronous motor that producing 80 hp. The company claims that the new SUV can travel up to 30 miles or 48 km on electricity alone.
The car will in showroom with Pajero Hybrid in the same year.
Source - Wheelosphere.org