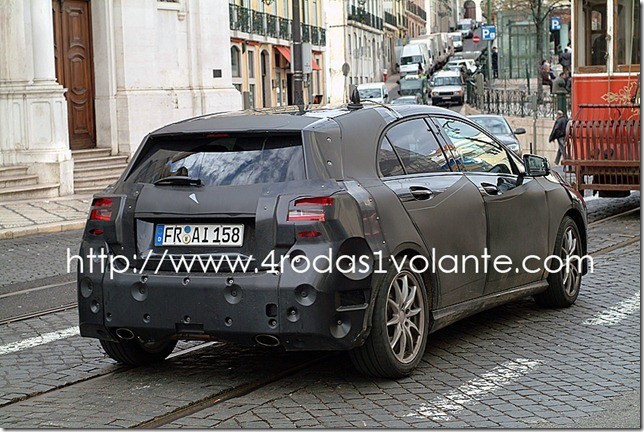 Mercedes Benz is likely to show the new B-Class at the Delhi Auto Expo and a model they would closely watch is the next generation A-Class that breaks cover during the course of 2012.
After witnessing the busy activities in the 20-30 lakh rupee space, Mercedes Benz will certainly park a hot baby crossover in Indian showrooms in the coming years using the A-Class components and if studies lead to favorable outcomes, we can expect them to launch the A-Class as well.
This picture is doing rounds on the internet with many speculating that it is a junior Porsche. On examining the outline, glass area and roof line, it is clear that Mercedes Benz has deliberately confused the horsepower paparazzi and enthusiasts by fitting the test mule with alien wheels.
Nice try Mercedes!
[Source - BenzInsider.com via 4rodas1volante.com]