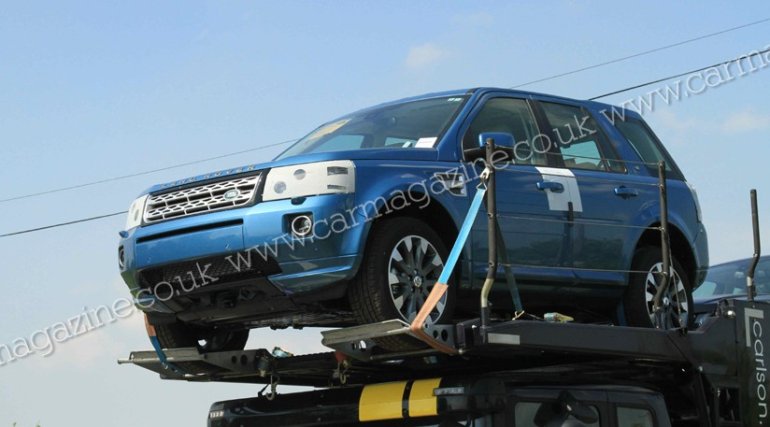 It almost feels like yesterday the Freelander 2 was announced as an update to the Freelander. But CAR Magazine brings us details of yet another update to the Freelander 2 with spyshots.
The Freelander will soon celebrate its 6th birthday and Land Rover has decided to gift it with visual enhancements.
The updates will bring the Freelander 2 more in-line with the Evoque's design. The front end's chrome-ringed grille is smaller and positioned higher up. It is now inline with the revised headlamps. The headlamps feature DRLs and a cluster of LED lavish the tail lamps.
On the inside there will be a radical redesign of the cabin. The plasticky interior will be swapped for a cockpit borrowing more bits from the Evoque's bin. It will also have MP3 streaming and Bluetooth pairing abilities.
The engines will be further refined to provide more performance and fuel efficiency. The facelift is an attempt to prolong the lif of the Freelander 2. Land Rover is busy developing the all-new Range Rover and thus most of the resources are dedicated towards it. Once the new Range Rover debuts, the company can go back to the Freelander.
[Source: CarMagazine.co.uk]