The 2013 Hyundai Santa Fe continues testing in India. This test mule was spotted by Car Dekho reader, Jayanth Nathan, somewhere in Tamilnadu.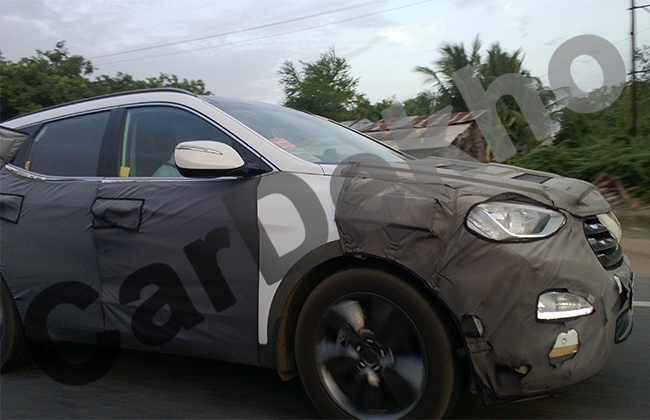 We're already past the first six months of 2013 and we haven't seen a new car launch from Hyundai India yet. While it was previously speculated that the Santa Fe could be Hyundai India's first 2013 launch, we now hear that the 2014 Hyundai i10 is of key priority for the company. It is rumored that the new i10 could be launched as early as August this year and as a result the Santa Fe's launch could get re-scheduled to sometime later.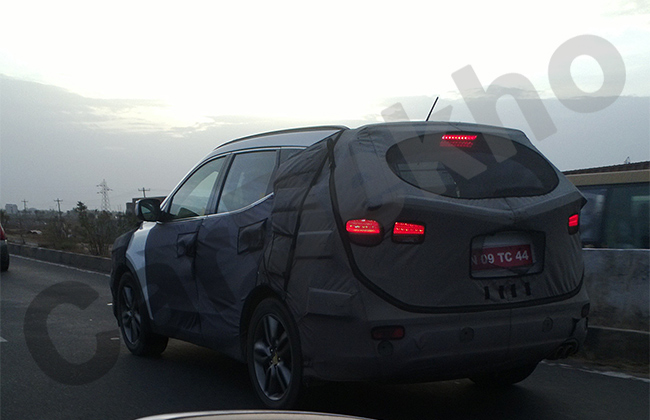 Hyundai sells two versions of the Santa Fe abroad, the five-seater version you see in these pictures and the seven-seater Grand Santa Fe. However, the Grand Santa Fe would not be making it's way into India anytime soon as it is produced in left-hand drive only.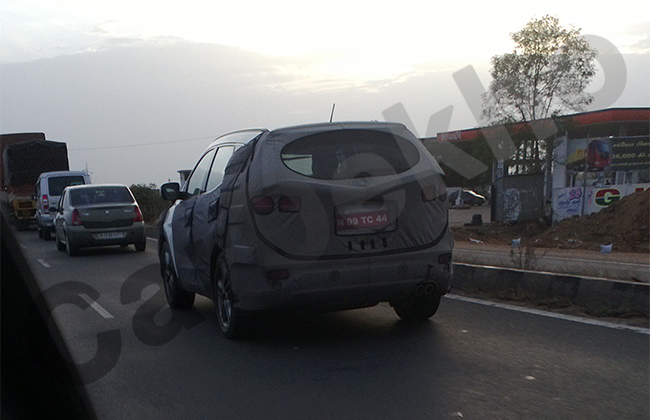 When it is launched, the new Santa Fe will be competing with the segment leader, the Toyota Fortuner, and with new entrant Ssangyong Rexton apart from SUVs like the Chevrolet Captiva and the Ford Endeavour. The new Honda CR-V is available with a petrol option only and as a result wouldn't compete with the diesel-only versions of these SUVs.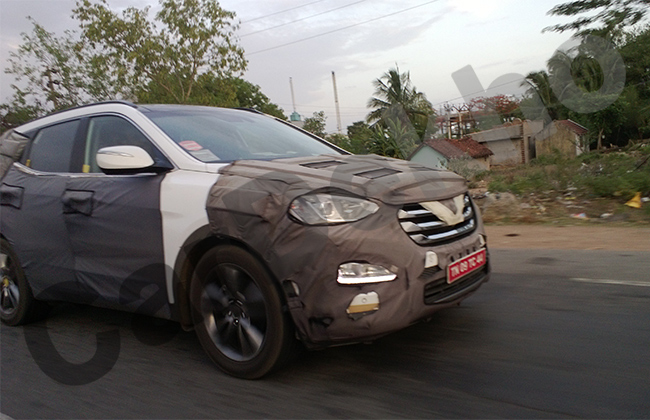 The new Santa Fe is currently rated as the safest SUV in the world, surpassing the Range Rover in the Euro NCAP ratings!
[Image credits - Car Dekho]