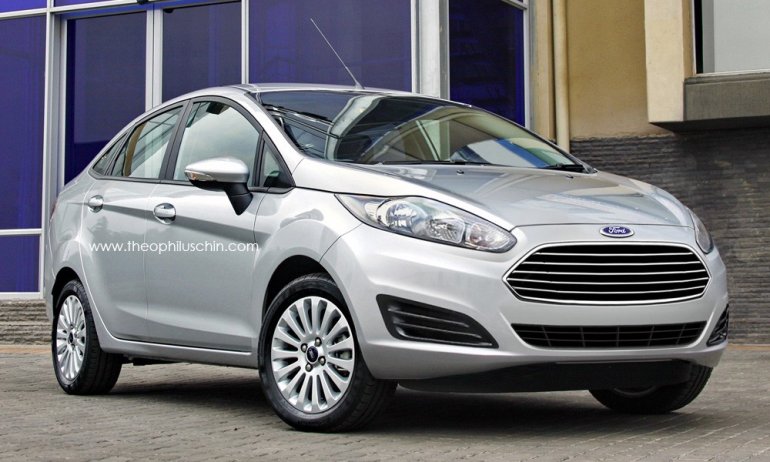 There are two rendering artists in the world that IAB follows keenly. Numero uno is our in-house digital art maestro Shoeb Kalania. We open up his computer late night when he's sleeping to see various of his work and progress! (just kidding, SRK) and of course Theophilus Chin from theophiluschin.com.
So you can only imagine our excitement when both of them came out with the same rendering for the next gen Fiesta sedan.
The next gen Fiesta test mules have been caught countless times, many-a-time wearing skimpy camouflage. The test mules suggest that the Fiesta will get a completely reworked front fascia which is much closer to design language has been previewed by the Fiesta ST Concept. The grille will remain true to the new face of Ford, which again has overtones of the front-end Aston Martin believes in.
The new Fiesta is expected to be powered by the new generation EcoBoost 1.0-liter three-cylinder with 100 PS or 123 PS. The diesel duties will be done by the familiar 1.5L Duratorq engine.
We hear that the new Fiesta will debut at the Paris Motorshow in September and will grace showrooms by the end of this year.
Back home, even after the price rationalization, the Fiesta continues to be bullied by the Hyundai Verna and Nissan Sunny. Injecting the much required fresh air in Fiesta's sales could be accomplished by launching the facelift ahead of schedule.
[Source: Theophiluschin.com]