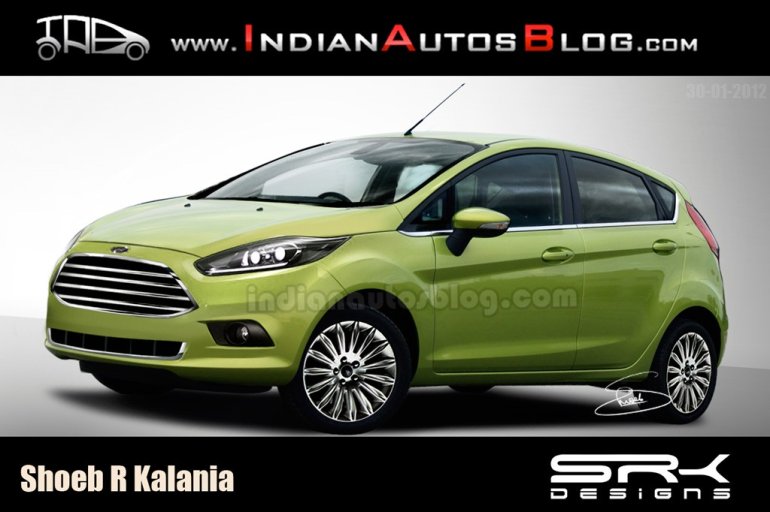 This morning we put out two updates on the Ford Fiesta facelift, one carrying a set of images of the test mule, and one speculative rendering presented by our Brazilian friends at Autos Segredos illustrated using design cues of the Ford Evos concept.
On closely inspecting the spyshots and reading accounts of spy photographers, we're convinced that Ford is turning to the Fiesta ST concept for inspiration rather than the brand new Evos concept that previewed the Mondeo. With our findings, we rang in Shoeb R Kalania to show us and the readers the how things will pan out.
Shoeb left us a message that he used the EcoSport's front grille as another design feature while making this renderings. Ford's latest cars EcoSport and Mondeo, hint that future models will have gaping radiator grilles etched using chrome.
We're certain that the sedan and hatchback will end up using the same front. During this cosmetic operation, Ford is likely to add the 1L EcoBoost engine to powertrain choices and replace the aging 1.4- and 1.6-liter engines with the 1.5-liter petrol that was first sold to Indian customers last year.
If Ford is very particular of the facelift arriving in time for its fourth birthday, there's no better place to premiere it than at Geneva in March and taking it to the marketplace in August. Otherwise, Ford can look either at Paris or Frankfurt as possible options to pull the dust sheets of the new Fiesta.