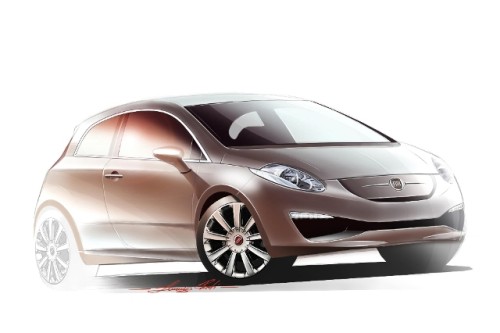 Fiat, in spring 2013 is all set to unveil the all new next generation Fiat Punto hatchback. The Punto is a very significant and important model for Fiat as it is the car that single handedly rescued Fiat from a mountain of losses and brought it back in green.
Come 2013, and the current generation Fiat Punto would have been in the market for seven years, surely the right time then for Fiat to be bringing in the next generation all new Punto. The next generation Punto like the current Punto, will continue to be offered in 3 and 5 door versions, but with an all new, fully renovated platform and chassis.
The next generation Punto will not just be a restyling of the current car, but will be a completely new car developed from the ground up. The project designers of the next generation Punto, should have working on the car at the Fiat style centre in Italy.
The engines for the next generation Punto will consist of some engines borrowed from the current Punto's range of engines while the new range of Multijet engines could also power the car.
Source - autotematic