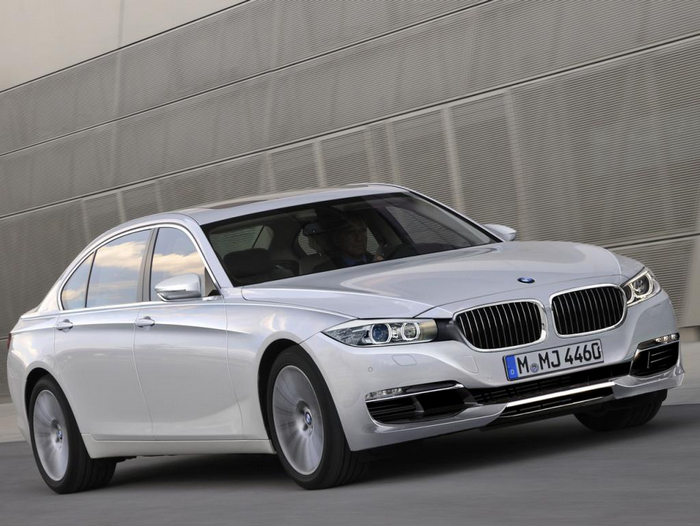 In the US, BMW will introduce the 7 Series facelift (LCI) in July and perhaps by the end of 2012, one can expect it to grace the Indian dealerships.
The bigger development is that BMW India has started assembling the 7 Series at its Chennai plant and will be eager to begin selling this model as the new A8 and the upcoming S-Class can leave the 7 Series behind very quickly.
The 7 Series LCI has changes not only on its skin, but under it as well. Auto Zeitung has added a new twist to the 7 Series LCI's tale by claiming that the new corporate identity will be used on the facelift, which is with reference to its front fascia.
Without squinting, you can see how the kidney grille connects with the headlights using a path of chrome, reminiscent of the 3 Series' front fascia. This maybe a signature design touch of all future BMW models. The 7er LCI also gets redesigned headlights with eyebrows hosting the turn indicators. The front bumper is modified as well. A darker tail light is expected to appear on a modestly revised rear.
In the cabin, BMW has played around with the trims and colors and is said to offer redesigned gauge clusters. A new iDrive system with a touchpad surface is expected to premiere on the LCI that lets drivers and passengers enter numbers using gestures.
Under the hood, BMW is said to have made up its mind in offering a twin-turbo diesel engine that displaces 3 liters on the 750xd variant. It produces a healthy 381 horsepower. Across the engine range, the 6-speed auto transmission will be replaced by the 8-speed automatic manufactured by ZF.
[Source - AutoZeitung.de]