Jul 17, 2012 - 11:05pm IST
Filed under Renault, Renault Duster
Renault Duster Design Review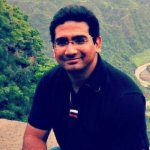 Kaustubh Shinde, They say sooner or later your passion finds you. Sometime in late 2009, I started writing for IAB and ever since then it has been a roller coaster ride for me. An amazing experience that has taught me a lot, taken me to new places, driven some great cars and met some amazing people. When you don't find me on IAB (very rarely), you will find me either at a coffee shop or an eatery or at the nearest gadget store. Hope you enjoy IAB as much as we do!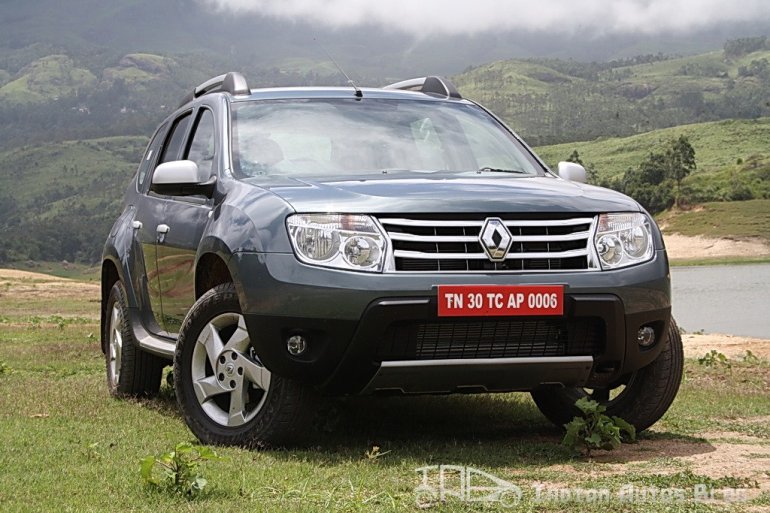 The Indian auto market is evolving and developing at a rapid pace. Segments are being merged, new segments are being opened up and new products are falling on the market like a meteorite shower.
Recently, the Maruti Suzuki Ertiga opened up a whole new Mini MPV segment in India. Now, it is time to open up the Compact SUV. Yes, ladies and gentlemen, the Duster is here to do just that!
Have you noticed as the Indian purchasing power is increasing, consumers are demanding more for the same price? This is precisely the same reason why a Compact SUV would make more sense in India right now than ever. It offers the space, the ruggedness, the ride and the image that Indian consumers love and desire. And it comes for the price of 11 lakh rupees, the amount that the Vento or Verna buyer is mostly paying for his higher-end variants.
When we drove the Skoda Yeti, we were completely bowled over by the concept of a Compact SUV. Sadly, we were also bowled over by the price of the Yeti.
However, here's another attempt that can change all that. Can the Duster offer what the Yeti does for a cheaper price?
The Duster was showcased at the 2009 Geneva Motor Show in its concept avatar. At that point of time, it was imagined as a sporty crossover on the lines of Range Rover Evoque. However, Renault decided that it needs to develop an all terrain vehicle aimed at the emerging markets. Dacia, a Romanian brand owned by Renault, had expertise in developing cars that can stand abuse, at a low price. So an extended version of Renault-Nissan B platform was given to Dacia to develop a Compact SUV and Presto! We have the Duster.
However, there was a problem. Dacia is not present in India. Moreover, the global image of Dacia is of a budget car manufacturer. Obviously, after spending millions of dollars in marketing trying to differentiate themselves from the Mahindra Logan, Renault India does not want a budget brand image in India.
So the Dacia Duster was sent to Renault's design studio to make it more Renault and less Dacia. Finally, after a long wait, the Renault Duster was launched in India in July signaling an advent of a new segment.
Walk up to the Duster and you will realize that it was designed from the pages of SUV 101. Huge road presence, clean design lines, aggressively flared arches, fat tires,  you get the lot!
Friends from the Europe would notice that the Duster gets a new front fascia which, for now, is only available in the Indian and South American market. The double-barrel square headlamps look very commanding on the road. The all-chrome grill with a huge Renault logo gives the design a very premium look and clearly differentiates it from the Dacia model.
The plastic cladded front bumper nicely hides the huge air dam and encloses the foglamps. To give it a very off-roadish look, Renault has fitted it with a plastic skid plate. As it is not metal don't expect any major protection.
Coming to the side profile, you will notice the Duster actually looks bigger than it is supposed to be. Massively flared arches make the Duster wider than a Mahindra Scorpio. The arches are so intensely flared that you need take care of them when tackling traffic and pedestrians.
The 16 inch alloy wheels are wrapped in 215/65 R16 MRF tyres. Because of the fatter tyres, the Duster's flared arches don't look empty.
A ground clearance of 206 mm helps you glide over moon craters with ease. A small side step will help you with easy ingress and egress. The rear quarter window kink slopes upwards, giving the overall design a very nice touch.
We are very disappointed with the aerosol sprayed OVRMs and door handles. They should have been at least body colored if not matte black. The all-round visibility provided by the OVRMs is very good.
Of course, how good is an SUV without roof rails and side steps? ;)
The rear profile is as interesting as the front.
The three-dimensional vertical tail lamps are further accentuated by a slight bulge in the tailgate. The tail gate lifts up but we would have loved it to be a split design like on the Koleos. The massive Duster monogram is hard to not notice. The large rear windshield gives a very clear view when parking. Some more chrome on the exhaust tip and plastic protection at the rear complete the rear profile.
Renault's Mumbai design center has squeezed out all the bourgeoisies of the Dacia Duster. To make it look premium, they have added tones of chrome and silver aerosol paint. The design now shouts out loud and many SUV buyers would like it. If you want your Duster to rupture ear drums, Renault plans to introduce dealer accessories such as bull bars, wider side steps, etc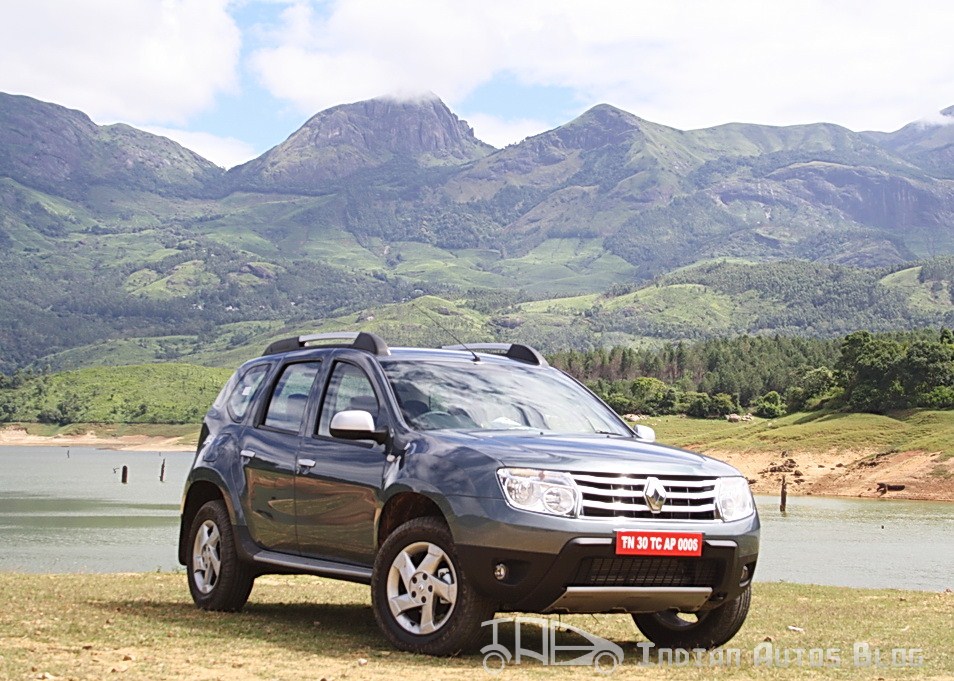 Look beyond all the chrome malarkey and you will notice a simple and honest design that does not try very hard to impress but is easily noticeable in, let's say a parking lot.
Do stay tuned for the Renault Duster Interior review.