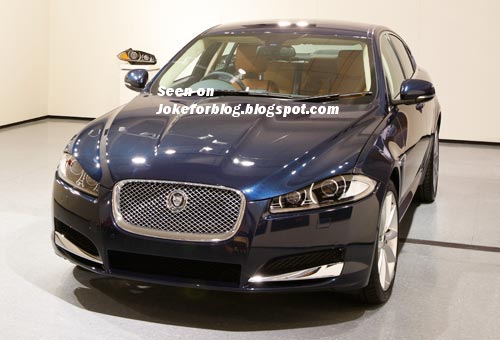 This is the first picture of the 2012 Jaguar XF, leaked to the web by Joke For Blog. The car was supposed to be seen for the first time at the 2011 New York Auto Show.
Joining the new hood are the revised front fascia and a new head lamp which seems like a subtle variation of the larger XJ sedan.
The rear of the car will sport reworked tail lamps and bumper. The design is far from flowing, but it takes it closer to the XJ which isn't a bad thing.
Mechanicals will remain untouched expect for the addition of a new 2.2-liter four-cylinder diesel that develops 190 PS and 450 Nm of torque. The diesel engine is no slouch as it gets the XF to 100kph from standstill in 8.5 seconds and enables it to reach a top speed of 225 km/h.
Source - JokeForBlog.BlogSpot.com