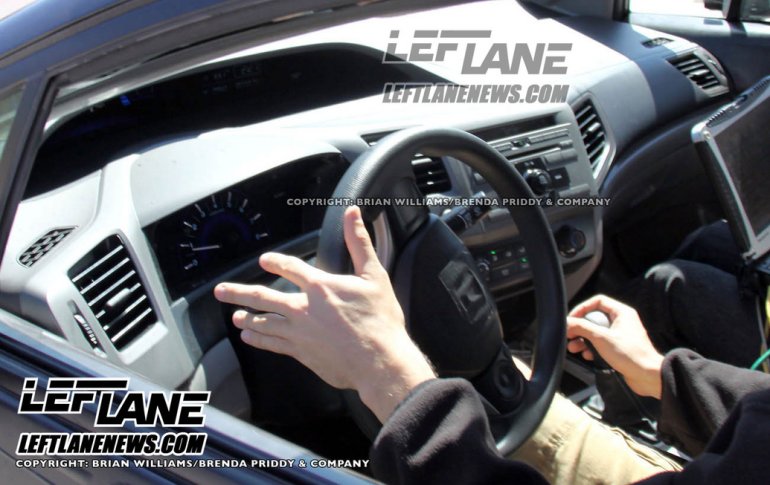 Honda engineers in America have been testing the new Civic quite frequently. They are a very possessive kind and don't want their test vehicles to feature on websites in the form of pictures. They use their hands, shoulders, heads to take evasive action and come in the way but the photographers have a story to reveal every time.
Through these images one is able to learn about the size of the car, which should remain largely the same. Clear interior shots reveal curved cockpit and extremely large number of controls and buttons.
The front-end of the car is more upright and there are new character lines on the 2011 Civic's doors. The car's overall shape and design are no different.
The current Civic employs a 1.8-liter petrol engine and the new one is said to have a 2.0-liter. There's not much available at this point on what will lurk under the car's bonnet and whether the call of the diesel lover will be answered on Honda's newest edition of its world famous brand.
For rest of the images, head over to Leftlane news