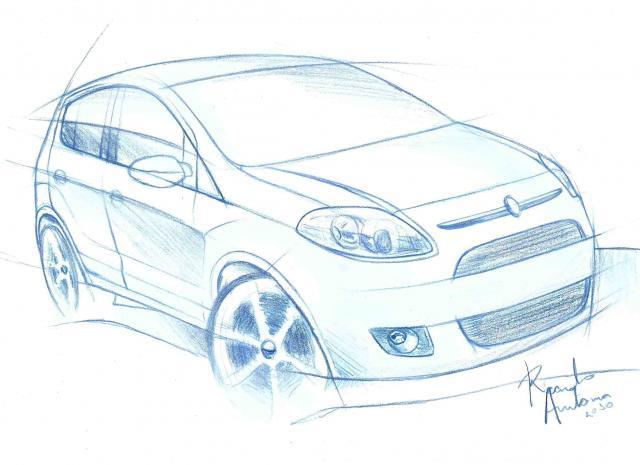 After numerous spyshots, leaked drawings and design renderings, here comes another rendering of Fiat's 2012 Palio. The car in the sketch has the now familiar split radiator grille. The headlamps are inspired by the Fiat Punto and the car is muscular and well-proportioned.
The 2012 Fiat Palio will be based on the Fiat Novo Uno's platform. The 2012 Palio, which has been given the internal codename of Project 326, would be borrowing a lot of design and styling cues from its elder sibling, the Fiat Punto. The car will be one size smaller to the Punto and will therefore be priced lower as well.
The engine options in the car could range from a 1.0 litre Multiair petrol engine, with advanced variable valve timing to the now familiar 1.3 litre Multijet oil burner.
Fiat could consider re-launching the car in India, given that the erstwhile Palio did reasonably well enough in the Indian market, before Fiat killed the car with its awful after sales support. The car, if launched in India, will be priced in the 3-4 lakh price bracket and will also be backed up by a growing number of Tata-Fiat service stations.
If Fiat does launch this car in India, it will be betting big on it, since the Punto has not yet met the expected sales targets and Fiat after discontinuing the old Palio in metros, does not have a car in the high-potential 3-4 lakh price segment of India's small car market.
Source - Joke For Blog