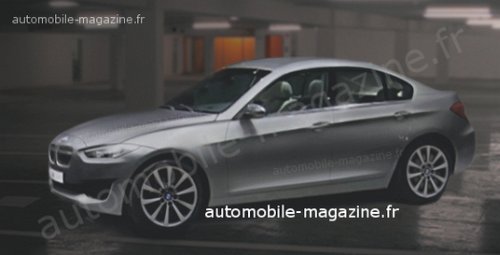 The 2012 BMW 3 Series will be longer, albeit weighing the same
The next generation BMW 3 Series is at least two years away and BMW is planning to make it look aggressive to maintain uniqueness.
The images released bare a close resemblance to the CS concept unveiled a couple of years ago. Sure, the CS concept will donate many of its styling elements to the forthcoming BMWs, but the next 3, we believe, will be even more radical and revolutionary.
The next generation 3 Series will benefit from the usage of lighter materials like aluminium. Being longer than the current model, this is how it will manage to maintain exactly the same weight. The new generation 3 Series will have plenty of bodystyles like sedan, estate, coupe, convertible and even GT!
Facts on the next generation 3 Series
* Cd figure of 0.24
* use of three-cylinder engines
* climate control system — will be completely re-engineered
* data from thousands of existing BMW cars through black boxes that were fitted recently, will shape the next generation car.
* to come in both hybrid and fully electric forms.
* headlights and other electrical items to become more energy efficient
The 2012 3 Series will also borrow technologies from the bigger 5 Series. The Efficient Dynamics version will get aerodynamically designed wheels, Active Aerodynamics, solar roof panel, regenerative braking, stop-start and many others. A new range of 3 cylinder engines, 4 cylinder engines and inline 6s are expected on the new 3 Series whose pricing should remain close to the current cars.
Source - Automobile Magazine France