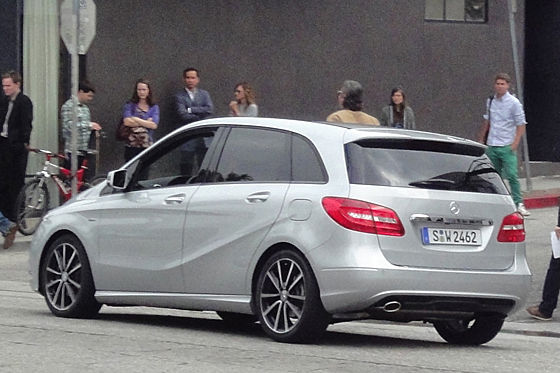 Ever since Mercedes said it is studying the possibility of launching the new A and B Class models in India, we have set our eyes firm on their development. We have brought you many spyshots and renderings from the early development stages but many of them were camouflaged mules.
Now AutoBild has snapped up some un-camouflaged pics of the new B-Class being tested/shooting for promos. From the rear profile, the car shares a lot of its design from the current generation E class.
The new B Class will be a mini MPV and will share the front-wheel-drive architecture with the next gen A Class. Reports suggest there will be a choice of five petrol/gasoline engines and four diesels. The petrol engines will range in output from 109 PS to 204 PS and the more powerful diesels will send 122 PS to 204 PS to the front wheels.
Stay tuned as the story unfolds.
Source - AutoBild.de