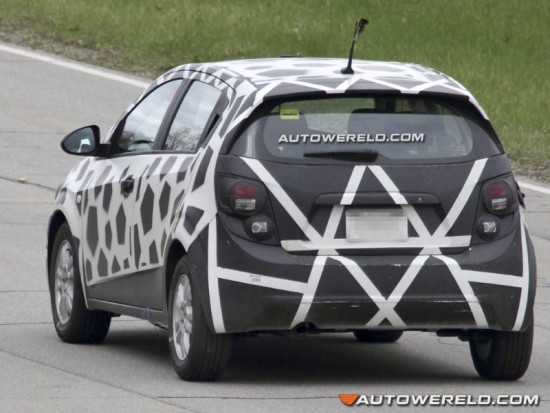 Spied testing in an undisclosed location, the 2011 Chevrolet Aveo U-VA is being put through some rigorous testing in a hope to capture the market that's dominated by the likes of the Suzuki Swift. If that's not grueling enough, think of the competition lying ahead. The Toyota Etios, Honda 2CV and many others are just waiting to slice the new Aveo into pieces, if it has any shortfalls.
One major shortfall that will be addressed on the 2011 Aveo when it comes to India is the lack of a diesel engine. The 2011 Aveo will receive a 1.3-liter diesel engine which will be manufactured here, so costs are expected to remain under control.
We have already shown you the futuristic cockpit of the 2011 Aveo. If you take a look at related posts, you'll discover a lot more information and spy shots posted previously.
Source - Autowereld