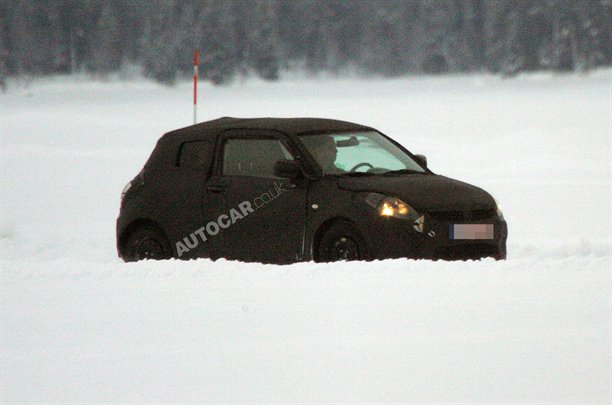 The next generation Swift resembles the current car albeit using a different platform
Looking at the latest batch of spyshots, one can easily be fooled into thinking the next generation Suzuki Swift is just a mildly modified version of the existing car.
Autocar UK reports the next generation Suzuki Swift debuting this year in UK, is based on a completely new platform. The new Swift is rumored to come with VW's diesel engines, but in India, you can assume Suzuki will continue using the multi-jet engine from Fiat and the 1.2-liter K-Series engine (or a larger K-Series engine) which has just been rolled out.
The next generation Suzuki Swift is slightly bigger than the current model. It will have Kizashi inspired front fascia. Hybrid powertrains are also said to be in the works while CVT is rumored for the American market where the Swift will debut for the first time.
The Indian angle to the story is confusing. Maruti Suzuki hates to throw away its cars. Especially after the existing Swift has acquired a new 1.2-liter heart, we can't think of them phasing out the existing model for the next few years at least. So how would the new Swift be positioned? Would this be the premium hatchback undercutting the Honda Jazz? Why would anyone want to buy a bigger Swift for the price of well equipped sedan? Maybe Suzuki can offer automatic transmission, climate control and such features which are lacking on the current Swift on the pricier version. Or they could simply phase out the existing model and bring the new Swift as the replacement.
For all the spyshots, visit Autocar's 2010 Suzuki Swift Gallery
Source - Autocar