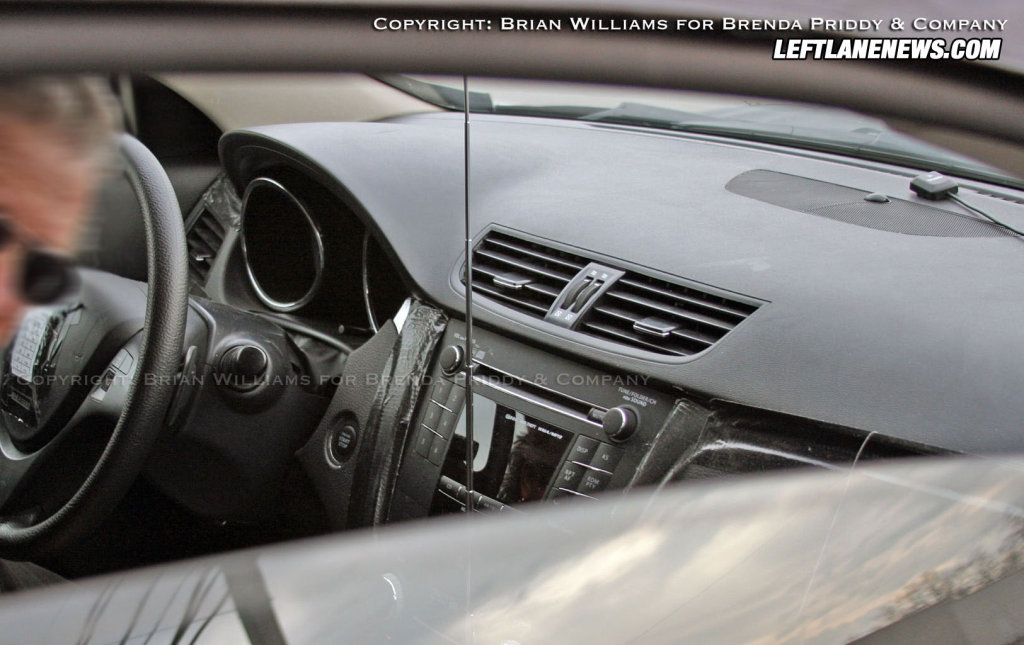 Yes! We have seen this car countless times before. Yet, we can't stop as the number of times this car is being photographed on the streets with camouflage is increasing day by day. Actually these pictures are a bit old but the interiors have been snapped for the first time.
This mid sized family saloon is soon going to be launched in U.S market next year and is subsequently expected in India, deemed to be Suzuki's first attempt in Accord-Camry territory.
The interiors of the Kizashi share a few common things with GM cars and the quality of materials used appear to be of high quality with best possible fit and finish. You can also notice the paddle shifters, which will be offered on the top-end model which will also feature a 300 hp, 3.5-liter V6, an i-AWD system (All Wheel Drive).