Aug 22, 2009 - 11:08pm IST
Filed under Chevrolet, Spy pictures, Daewoo Matiz, New Chevrolet Spark
Video - Next generation Chevrolet Spark test mule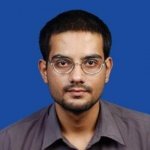 Shrawan Raja, I'm the Founder & CEO of IndianAutosBlog.com. I love teamwork and talking about cars.
Launched days back in Korea as the GM-Daewoo Matiz with a 4-cylinder, 16-valve DOHC engine with a displacement of 1,000 cc that delivers 69 hp, the new Chevrolet Spark, as it will be called in India, was caught testing at an unknown location. The new Spark will co-exist alongside the existing Spark as a premium offering.
The Indian Spark will be powered by a 1.2-litre, 82bhp Chevrolet Family-B petrol engine. At a later stage, it will be joined by a 3-cylinder 936cc, 57bhp Multijet diesel from Fiat. With close to 140 Nm of torque, this is going to be an exciting drive in the city.
Source - Motoroids