Mar 16, 2009 - 11:25am IST
Filed under Spy pictures, Mercedes-Benz, Mercedes Benz S-Class Coupe, Mercedes Benz S-Class Sedan
Spied- Mercedes Benz S-Class Coupe, Sedan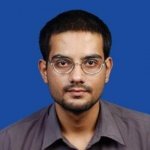 Shrawan Raja, I'm the Founder & CEO of IndianAutosBlog.com. I love teamwork and talking about cars.
We've stumbled upon two Mercedes S-Class'- the Mercedes S-Class Coupe and the S-Class facelift. We thought we will put them together in one article under different sub headings for easier viewing. So here we go
Mercedes Benz S-Class sedan Facelift
It is not the first time the Mercedes Benz S-Class facelift is finding itself on Indian Autos Blog. The facelifted S-Class will get a dose of new lights. LED daytime running lamps will be the stand out feature. New bumpers, rear-view mirrors and a modified exhaust system are among the changes in the car which will debut at the Shanghai Motor Show in April.
Source- Auto Czech
Mercedes Benz S-Class Coupe
Just like its sibling E-Class, the S-Class coupe is getting a 2-door counterpart very soon. The Mercedes Benz S-Class Coupe will get new bumpers, grille and LED lamps. The car will make its premiere at the Frankfurt Motor Show this year.
Source- Teknikensvarld