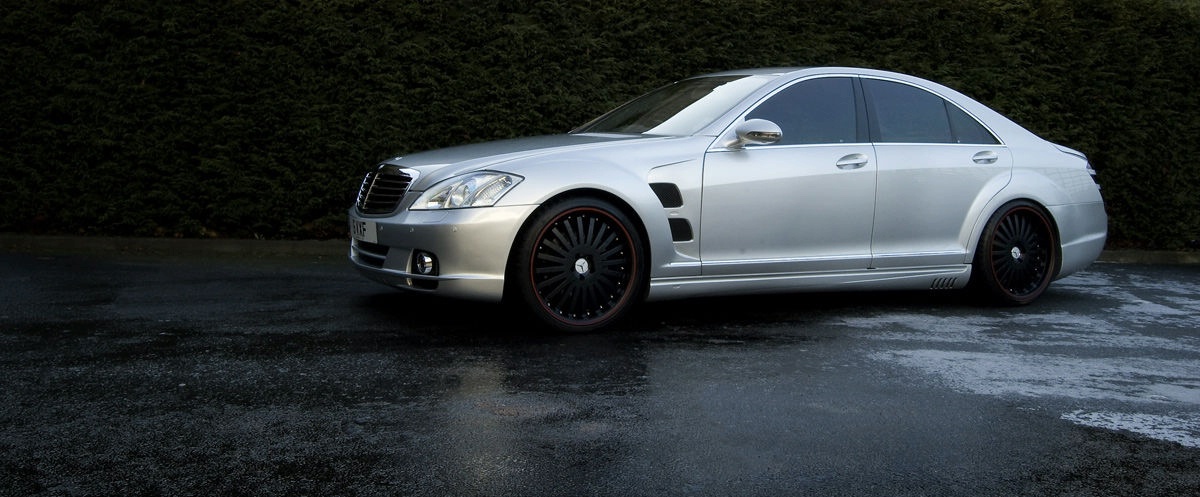 This is another monster from German carmaker - Mercedes Benz's Stable, called Mercedes Benz S-Class 'Kahn'.
This car is a combined effort from German Tuner Lorinser (who's products are also available in India) and British Tuner Kahn.
2009 Mercedes S-Class Revamped
Marcus Lorinser believes Afzal Kahn has surpassed his company's expectations by bestowing upon the Mercedes S Class; a unique blend of individuality and some truly immaculate characteristics.
He said: "We are positive about our cooperation, not least because of the combination of our good image, know-how as well as the long term experience in business of Kahn Design.
2009 Mercedes S-Class Kahn
The stunning Kahn RSL 9 X 21 matte black (front) and 10.5 X 21 (rear) wheels - tempered with a delicate red stripe- According to Afzal Kahn, the new Kahn RSL is the first in a set of wheels that will be released in the coming weeks and months ahead.
Full bespoke leather interiors
The German based company, Lorinser will provide body styling parts.
The principal British designer said: "This innovative partnership will ensure Individuals with exquisite taste will find exactly what they are looking for. "The Kahn RSL wheel enhances the sophistication of the Mercedes S Class and embraces the vehicle's distinct style. "However, in the coming weeks and months ahead we will be releasing numerous products that live up to my high standards and unique philosophy."
IAB Comment- When perfect design unites with breathtaking performance: You have arrived in the world of Project Kahn and Lorinser!