Yamaha has announced two separate recalls for the YZF-R3 in the USA. The first recall is for a potential coolant leak for which the two-wheeler manufacturer has recalled 16,760 units manufactured from 2015 to 2018. The second recall is for a problem with the gear shifter, and it affects as many as 11,240 units of model years 2015 and 2016. Also read: Yamaha Saluto RX & Saluto 125 UBS detailed in walkaround videos
The National Highway Traffic Safety Administration's recall document states that the upper radiator hose on the affected R3 models may crack, resulting in a coolant leak. The problem is attributed to the lack of proper vulcanisation of the hose material. Affected motorcycles have a visible bulge and exhibit signs of coolant loss. The engines on the affected models may also run hotter than usual. Authorised dealers will replace the faulty units with a new upper radiator hose.
The second recall is for faulty shift shaft torsion springs. The recall notice states that the torsion springs on the 2015 and 2016 models of the YZF-R3 may not have been sufficiently strengthened by shot-peening during manufacturing. The torsion springs may break, making it difficult to shift gears. Yamaha dealers will replace the shift torsion springs on recalled R3 models with a new spring.
Do note that India Yamaha Motor had issued a recall for the Yamaha R3 over a faulty radiator hose and torsion spring issue earlier this month. The recall in India affected 1,874 units of the Yamaha R3 manufactured between July 2015 and May 2018. This was the third recall for the Yamaha R3 in India. Previously, the motorcycle was recalled for an issue with the clutch and oil pump, while another issue dealt with a faulty fuel tank bracket and main switch sub-assembly.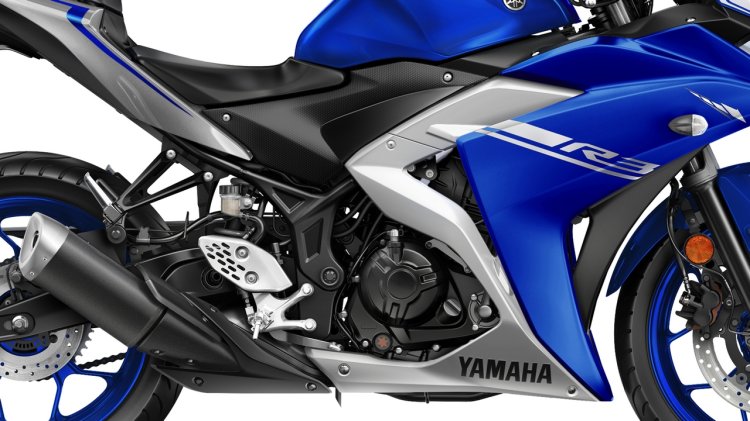 Also read: Yamaha R15 V3.0 with 'black & yellow' paint scheme spotted at a dealer
Meanwhile, Yamaha is preparing to launch the 2019 YZF-R3 in the Indian market. The motorcycle was unveiled in October 2018 and is expected to reach here next year. The 2019 model will feature revised fascia and updated hardware that includes upside-down telescopic forks at the front and LED headlights.