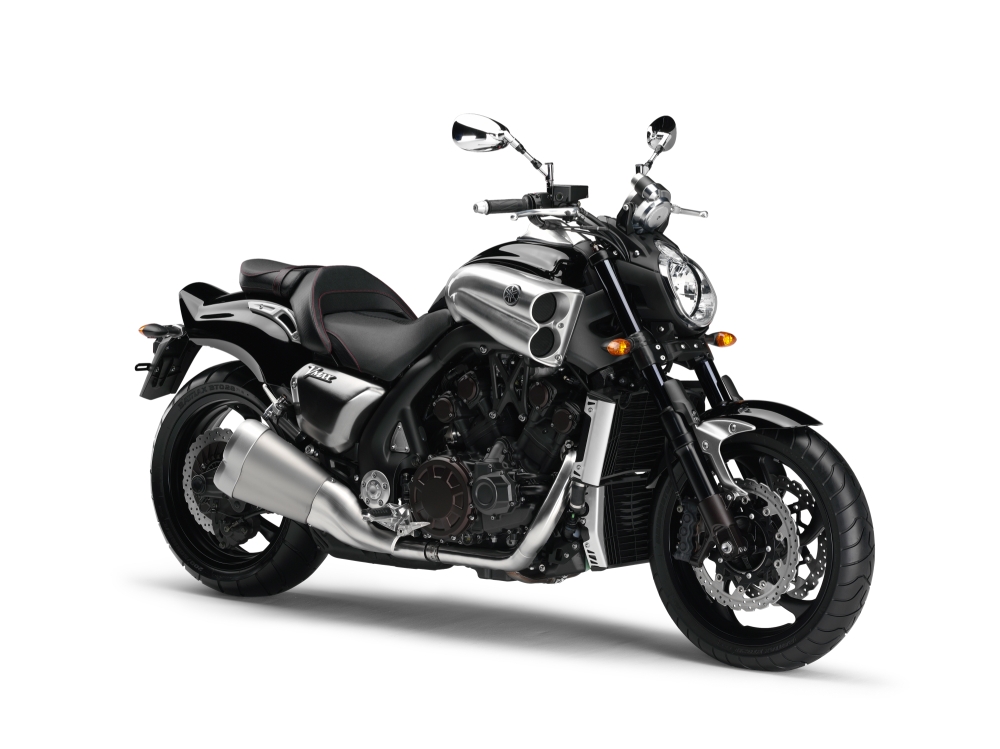 Yamaha Accelerates
Launches Legendary Super-bike VMAX and Limited Edition of FAZER & FZ Series while renewing brand association with John Abraham
New Delhi, September 16, 2009: Overtaking the ordinary by miles and miles, and taking biking in India to a different echelon with astonishing performance and revolutionary muscular styling, India Yamaha Motor Pvt. Ltd. today unveiled its legendary flagship muscle bike VMAX. The adrenalin pumping excitement was palpable with the presence of Bollywood hunk and Yamaha's brand ambassador in India, John Abraham, a passionate biker himself. Adding to the festivity for its fans, Yamaha also introduced Limited Edition of Fazer and FZ Series including FZ-S, FZ16 bikes, which have gained immense popularity amongst the consumers in a short span.
Commenting on the occasion, Mr. Yukimine Tsuji, CEO, India Yamaha Motor Pvt. Ltd., said, "India is one of the key markets for Yamaha. We are constantly shifting gears to transform the market from utility to pleasure & lifestyle. With the launch of all new VMAX, Yamaha brings a new credo for the bikers in India. Today, Yamaha is offering innovative designs, sporty looks and premium features across models as part of its strategy to give consumers a new thrill in biking. The limited edition of high demand model Fazer & FZ series is in line with this strategy. Also with the festive season round the corner, we expect limited editions to be an instant hit amongst biking enthusiasts".
Talking about Yamaha's association with John Abraham as its brand ambassador Mr. Tsuji added, "John is a passionate biker himself and fits the brand Yamaha. We are upbeat about John's association with Yamaha and confident that it will catapult the concept of biking in India to a new level."
A biking enthusiast himself, John Abraham will further take Yamaha's brand image to the consumer. The target audience identifies with him because he signifies the sense of style, speed and ruggedness. Yamaha endeavors to inculcate the rider's spirit with a sense of freedom as well as promote safe biking culture in the country, and who would be a better promoter than the rider himself (John Abraham).
With the launch of VMAX, the Japanese bike major is all set to provide Indian riders a chance to experience true 'Art of Engineering', which lies at the heart of Yamaha's creations. VMAX offers the very latest in advanced design and technology for an awesome acceleration feeling, combined with bodywork and styling that respects and enhances the iconic image of the original model. The new VMAX is a showcase for some of Yamaha's cutting-edge engine and chassis technology – from engine control systems to the aluminum frame and the radial-mounted 6-piston front brakes.
Powering the new VMAX is an all-new 1,679cc liquid-cooled 4-stroke DOHC 65 degree V4 engine. The rear suspension is a link-type Monocross system which is fully adjustable for outstanding grip on the road. With all this brute engine force, the new VMAX delivers an unforgettable combination of innovation and acceleration. VMAX will be available in Metallic Black color at an Ex-showroom price (Delhi) of Rs. 20,00,000/- at select Yamaha showrooms across the country.
Yamaha also launched the limited edition of popular Fazer & FZ series bikes intended to make the customers feel exclusive and special while creating a pride of ownership in them. Only 3,000 units of White color Limited edition FZ16, FZ-S and Fazer models will be produced and will be priced at Rs. 66,500/-,Rs. 68,500/- and Rs. 73,500/- respectively.