Indonesia is the largest market for Yamaha where it holds the second position in market share.
At the launch of the Yamaha FZ 25, Mr Masaki Asano, Managing Director Yamaha Motor India Sales Pvt Ltd, revealed that Yamaha wants India to become their second largest motorcycle market globally. The company plans to sell 10 lakh units in 2017. In comparison, the year 2016 saw them ship 7.86 lakh scooters and motorcycles. Comparing the numbers with the industry at large, while the industry grew at 9 percent last year, Yamaha hit a growth rate of 32 percent.
Yamaha's scooter sales have also displayed a steady rise. From 2.62 lakh units in 2015, Yamaha India sold 4.19 lakh scooters in 2016. The Yamaha Fascino has played an instrumental factor in this growth. Yamaha India's market share in 2016 stood at 8 percent which is higher than the 5 percent share they had in 2015.
Yamaha India expects that their automatic scooter portfolio will play a key role in their attempt to achieve 10 lakh total sales in 2017. The recently launched Yamaha Cygnus Ray ZR will also be a key area of focus.
Capacity wise Yamaha has two facilities in the north with plants in Surajpur and Faridabad, both with a capacity of 7 lakh units per annum. The lone facility in the South is located in Chennai and has a capacity of 4.5 lakh units.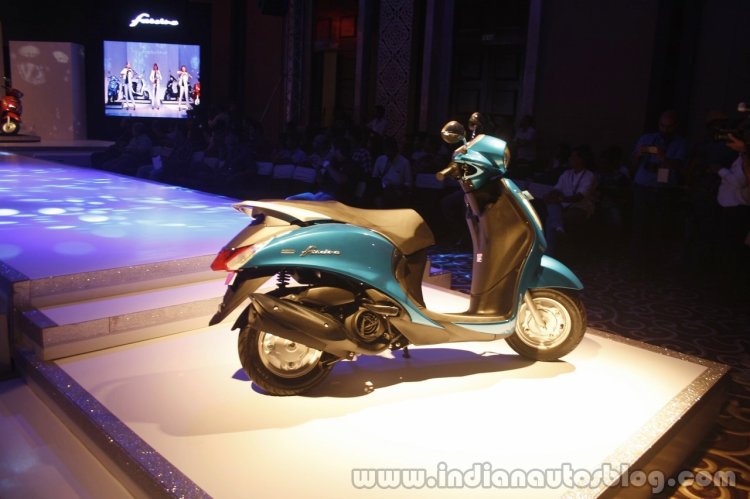 Yamaha India also wants to increase its exports to more than 2 lakh units this year and sees Africa as a key market for expansion.