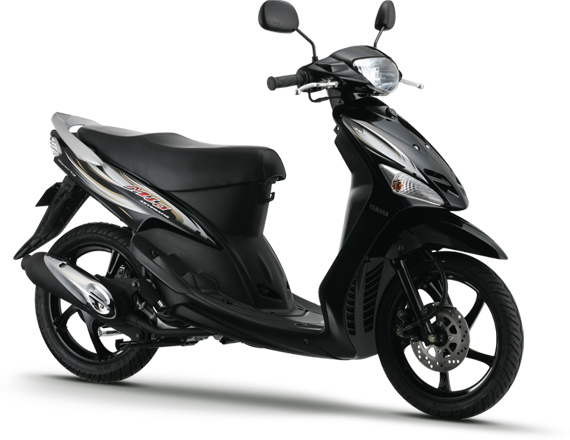 Yamaha is riding on a wave of success after its recent launches, the R15 and the FZ16 have got on to a brilliant start and these bikes represent the creamy layer in the Indian Biking scene. So, did you think that they would rest on their laurels? NO - Yamaha is planning further assault with its scooters to be followed up with the R125 and maybe a great sequel to the successful Enticer.
Now 3 new scooters were found at Yamaha showrooms in Pune by bikeindia.in.
The Yamaha Vino, Mio and Nouvo were found in the Showroom. We have no idea what Yamaha's plans are, but we think one of these scooters will be entering India in the not so distant future. Apparently, Yamaha wants to be at the place that it always wanted to be seen in - At the top ! Atleast when it comes to performance riding!
Yamaha MIO
The mio is a racy scooter that will find its place in the hearts of college students, esp the ones who find it difficult to ride bikes. This seems to be the best fit if any of these scooters ever get to India.
Yamaha NUOVO
The Nuovo is much more stylish and sporty with twin headlamps on the front apron. This is sure to be a very tempting package.
Yamaha Vino
The retro style for those who like it
Source- Blograzy