Yamaha is preparing to make an important announcement in Goa tomorrow regarding its strategy.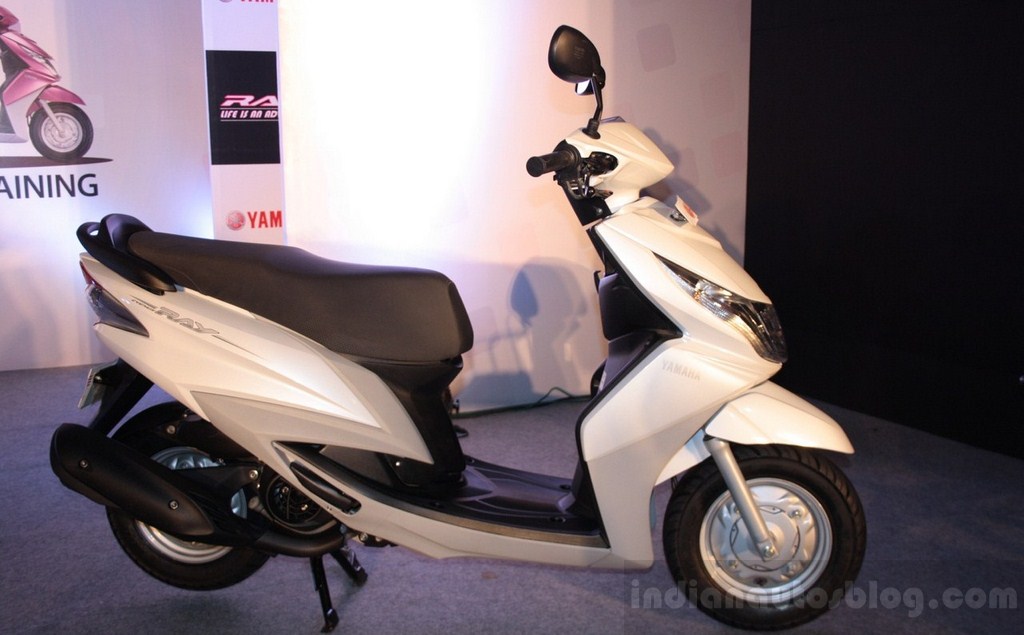 Our friends at Motoroids.com report that along with the strategy announcement, Yamaha will also unveil a new automatic scooter. The scooter in question is expected to be targeting the male audience.
The Yamaha Ray, the lone scooter in the Japanese two wheeler stalwart's Indian range, is marketed as a feminine scooter. Yamaha even launched the Yamaha Female Riding Training Program (YFRT) to promote the Ray as a scooter for the ladies.
So in order to entertain the male customers, Yamaha is reportedly preparing a bigger scooter called the Ray Z. The Ray Z would have some male specific design elements like a raised saddle and could come with front disc brake as an option.
Even though the scooter is just a day away from its debut, the details on its engine remain sketchy. While some expect a 125cc engine to power the Ray Z, some say it would be powered by a tuned version of Ray's 110cc engine. Well, we will have to wait and see which one it is.
It is to be noted that India Yamaha has previously stated that it will be focusing on the fast growing scooter market this year. The news of the new scooter fits in consistently with the announcement.
Stay tuned to Indian Autos Blog as we bring you more information about Yamaha's new scooter.
[Note: The image of the Yamaha Ray is included for illustration purposes only]
[Source: Motoroids.com]