Same time next week, Yamaha will be revealing an all-new motorcycle (or a power scooter) which is believed to be the production version of the R25. A teaser website dubbed Revstation is up and running with a timer counting down 7 days and about 13 hours until the unveil.
[Head to YouTube if you're unable to watch the video above.]
A teaser video reveals a blueprint of the bike in question, which looks very similar to the concept R25 showcased at the Tokyo Motor Show last year, and later at the 2014 Auto Expo last month. The same video also reveals the front fascia for a new scooter (image below). The scooter could be based on the 2014 Yamaha TriCity (unveiled at the 2013 EICMA last year).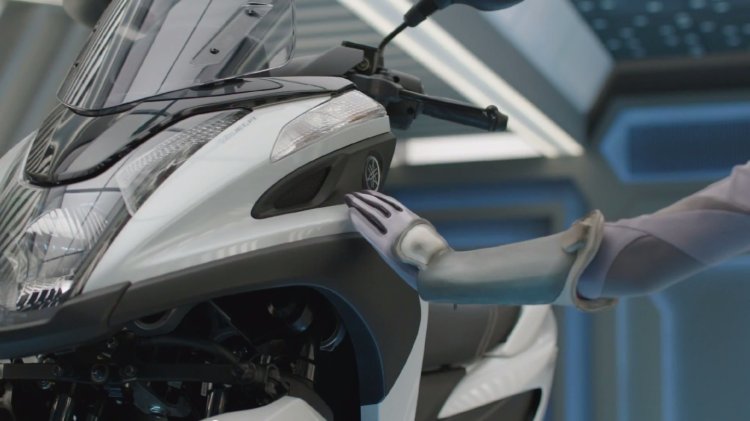 Yamaha revealed that the R25 will be a "superbike you can ride everyday", and mentioned that the bike is built on a 'lightweight' and 'compact' chassis. Certain design bits of the bike are influenced by Valentino Rossi's YZR-M1 MotoGP bike, the company said.
The concept R25 measured 2,000 mm in length, 720 mm in width and 1,140 mm in height, and the production bike is expected to measure along these lines. Though the exact engine specifications remain unknown, Yamaha say the R25 will be powered by a newly-developed, liquid-cooled, four-stroke, 250cc, in-line two-cylinder, fuel-injected engine matched to a 6-speed gearbox. In countries like India and any other Asian developing country, the R25 will be positioned as a "top performance sport bike". Sadly though, the market for scooters like the TriCity do not exist in India.