Yamaha brought a special motorcycle at its annual dealers' meet in Indonesia yesterday. On display was the same R25 concept that was unveiled at the 2013 Tokyo Motor Show.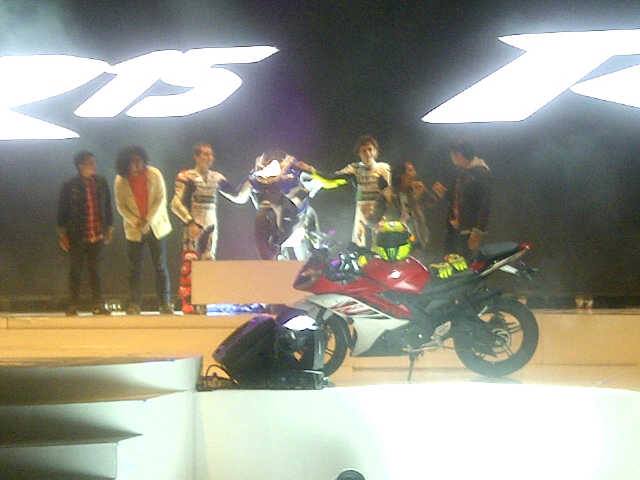 Reported by Indonesian web portal TMC Blog, the site says that the R25 is likely to go into production either towards the end of Q1 or beginning of Q2 this year.
The event was attended by Yamaha's MotoGP stars and multiple world championship winners Valentino Rossi and Jorge Lorenzo, who also unveiled the Yamaha YZR-M1, the Japanese company's racing bike for the upcoming 2014 MotoGP season.
The R25 uses an all-new liquid cooled twin-cylinder 250 cc engine, with power and torque figures still under wraps. Yamaha confirmed that the R25 will use a six-speed gearbox.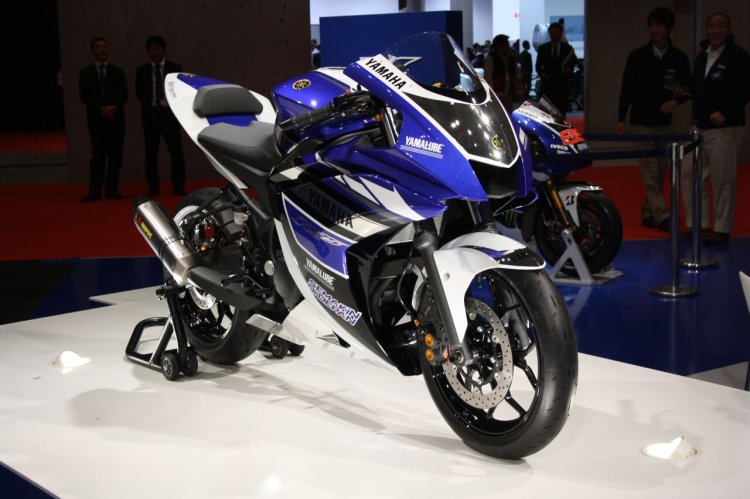 The R25 concept measures 2,000 mm in length, 720 mm in width and 1,140 mm in height, compared to the R15 which measures 1,970 mm in length, 670 mm in width and 1,070 in height.
Yamaha calls the R25 a "Superbike that you can ride everyday."
[Source - TMCBlog.com]