Gets closer to production.
Yamaha Motor has presented the PES2 and PED2 electric motorcycle concepts at the 2015 Tokyo Motor Show today. These are the next iterations of the Yamaha PES1 and PED1 respectively, which were shown at the previous edition of the same biennial motor show, in 2013.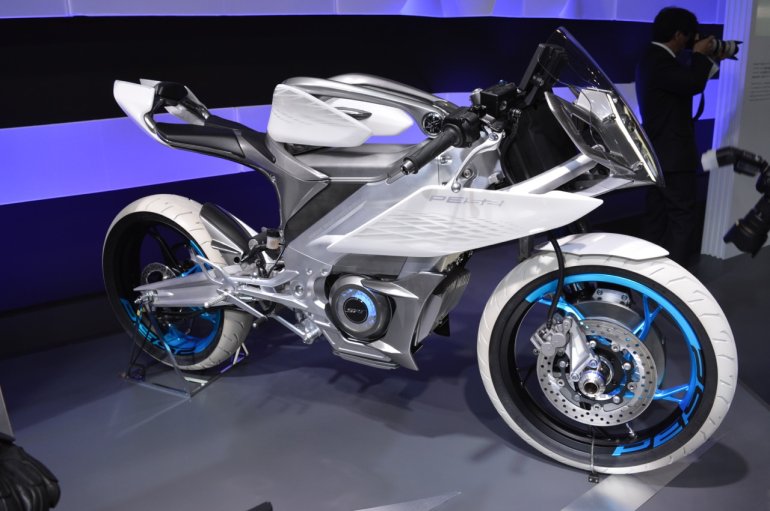 Yamaha had then announced that their production versions are planned for market launch in 2016, which suggested that the ongoing motor show would witness the market-ready models, but the PES2 and PED2 are still concepts, that feature closer-to-production elements than what were present on the PES1 and PED1.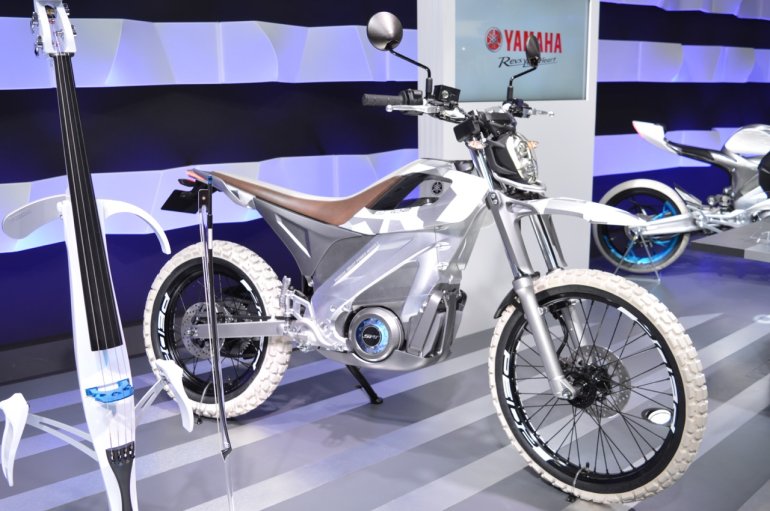 Powering the Street sport "PES2" and Dirt sport "PED2", is a new powertrain that is named Yamaha Smart Power Module. It is fastened to a monocoque structure that also functions as the motorcycle's frame.
While the Yamaha PED2 is more of just an electric version of a dirt bike, the PES2 features an additional electric motor that is built into the hub of the front wheel, making it a 2WD motorcycle. Both bikes however fall under the same category of performance - Class II (50–125cc) mopeds and motorcycles.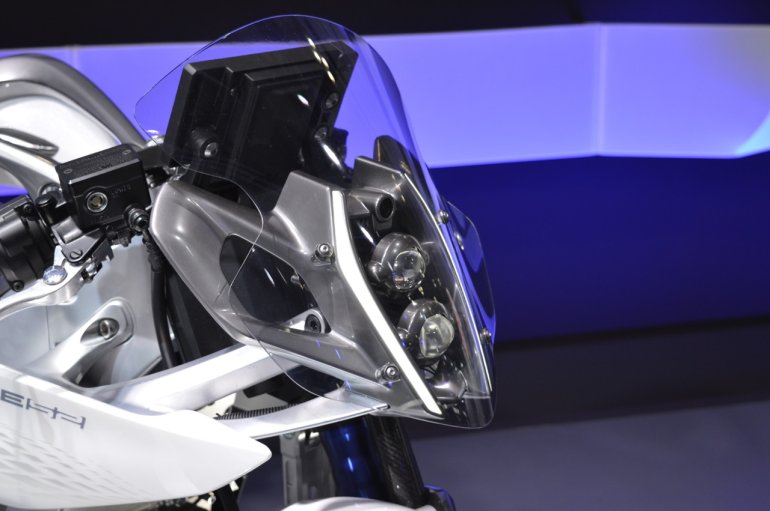 Technical specifications of Yamaha PES2:
Length - 1,920 mm
Width - 680 mm
Height - 1,060 mm
Kerb Weight - <130 kg
Powertrain - DC brushless motor
Battery - Lithium-ion
Technical specifications of Yamaha PED2:
Length - 2,045 mm
Width - 775 mm
Height - 1,205 mm
Kerb Weight - <100 kg
Powertrain - DC brushless motor
Battery - Lithium-ion
Yamaha PES2 at the 2015 Tokyo Motor Show - Image Gallery