Bears resemblance to the Yamaha R15 Version 2.0.
A new Yamaha naked motorcycle has been spotted testing in Thailand, and the local websites are speculating that it could be the naked variant of the Yamaha R15 Version 2.0.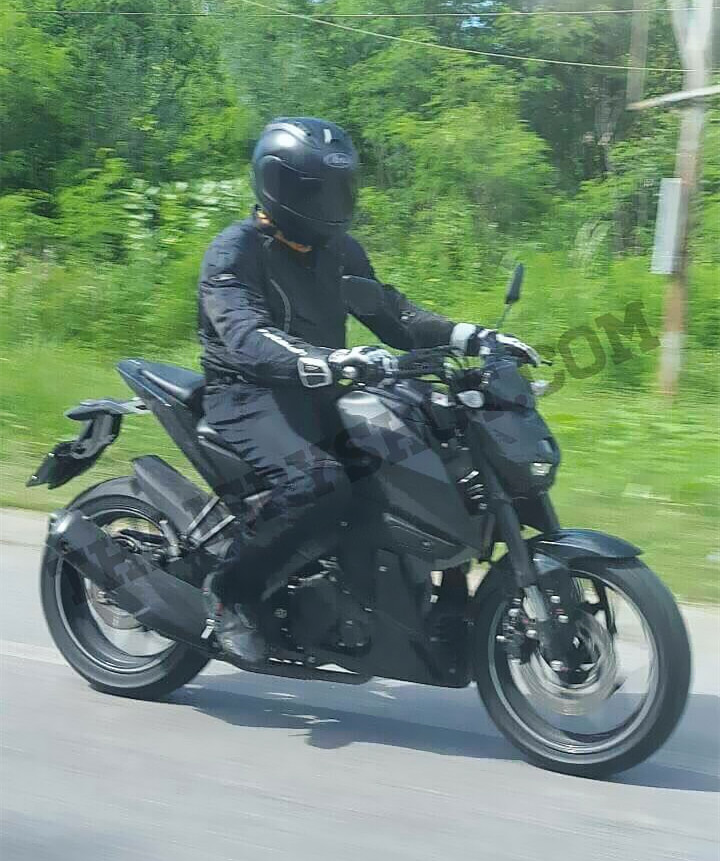 What could come out as a Yamaha MT-15, would feature very similar styling to the model it is based on. It would be to the Yamaha R15 what the Yamaha MT-25 is to the R25, and what the Yamaha MT-03 is to the R3.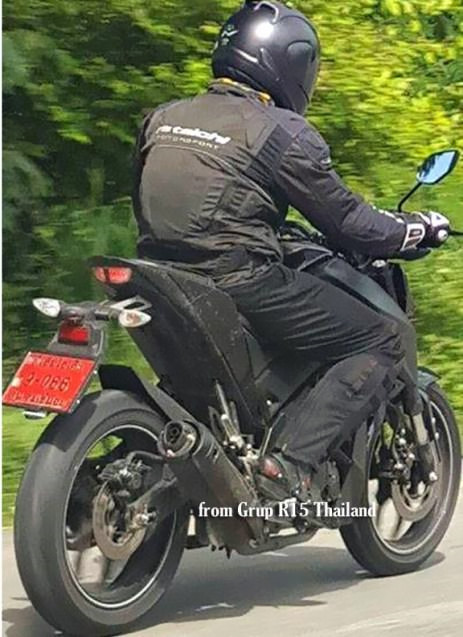 The spyshots reveal that the model uses an Up-Side Down front fork, which is an equipment that is not used by the Yamaha R15, nor any of the naked and sports models including R25, MT-25, R3 and MT-03. This gives rise to the possibility that the Yamaha MT-15 is based on the yet-to-launch third generation R15 that could have a revised suspension.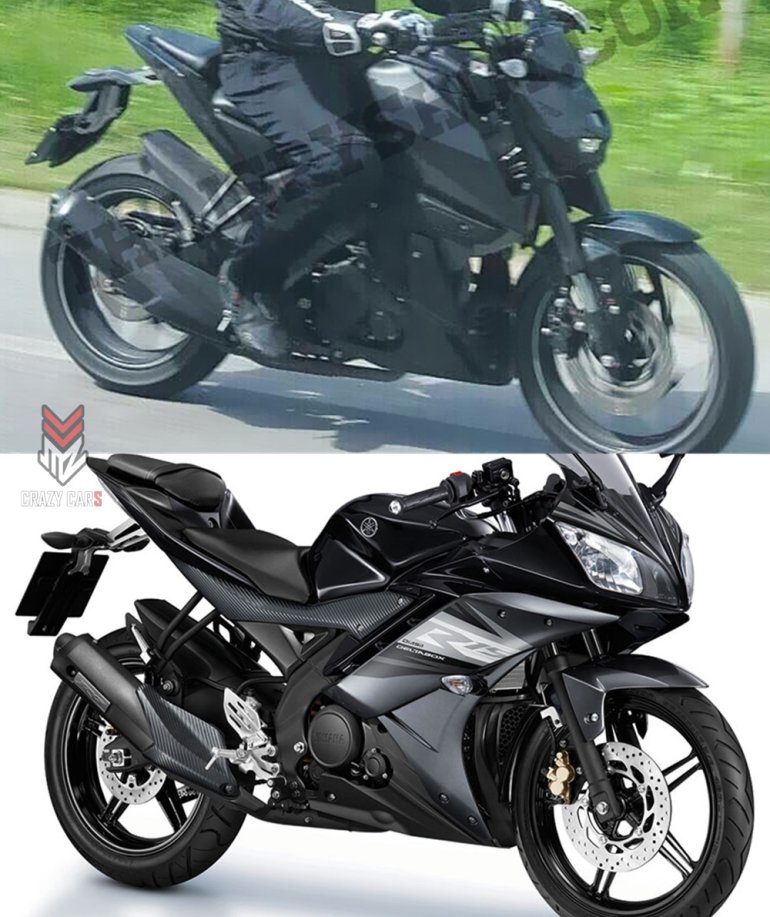 The rest of the components on the spotted naked bike appear highly similar in design to the R15 V2.0, including the engine, exhaust can, foot rest hangers, seats, registration plate stalk, inner rear wheel mud guard, and disc brakes.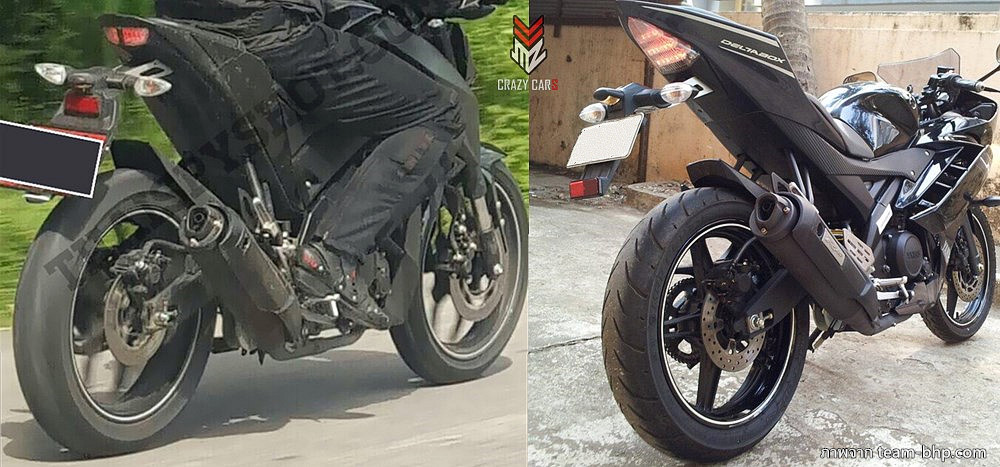 [Spy Shots from R15clubthailand, Thai Spy Shot, MZ Crazy Cars]