Launched in Thailand.
The Yamaha M-Slaz that was launched in Thailand on the 1st of December (on the eve of the 2015 Thailand Motor Expo), is equipped with an LED head lamp assembly which is the first of its kind in its segment.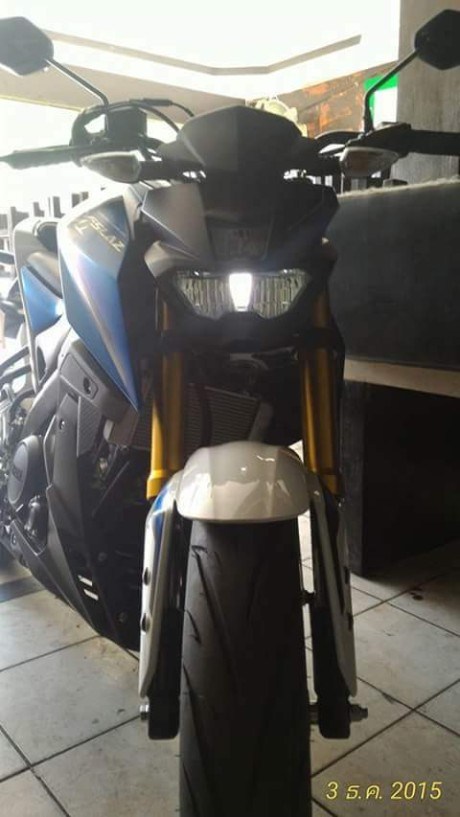 The head light cluster comprises of a large and wide lamp unit at the bottom (which is reminiscent of the Kawasaki Z800's head lamp assembly) and a small, squarish light unit just above the main light console. It was believed that the smaller element (at the top) was the LED DRL and the unit beneath it consists of low- and high-beam lamps.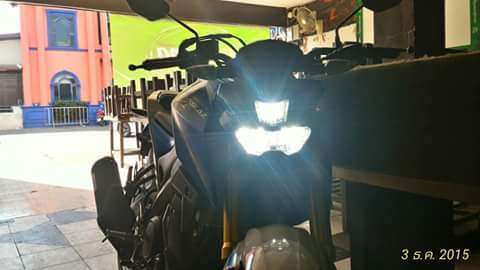 IwanBanaran has shared some images of the M-Slaz's head lamp turned ON in each mode. It is revealed that the DRL is placed at the centre of the wider lamp at the bottom which emits the low-beam, and the unit at the top is the high-beam lamp. When the latter is switched on, all the lamps are lit, unlike the conventional case in which the low-beam gets switched off when high-mode is selected on the switchgear cluster.
Also Read: Yamaha R15 vs Yamaha R15 S – Comparo
The wattage and the lumen output of the LEDs used in the Yamaha M-Slaz are yet to be revealed.
[Source: IwanBanaran]