Available in two models: Standard and Premium.
Yamaha has launched
Yamaha Cygnus Ray ZR
in India as a male-oriented scooter positioned between the the Yamaha Fascino and Yamaha Alpha. The company's male-oriented scooter previously was the
Yamaha Cygnus Ray Z
, a sportier iteration of the
Yamaha Cygnus Ray
that targeted female buyers.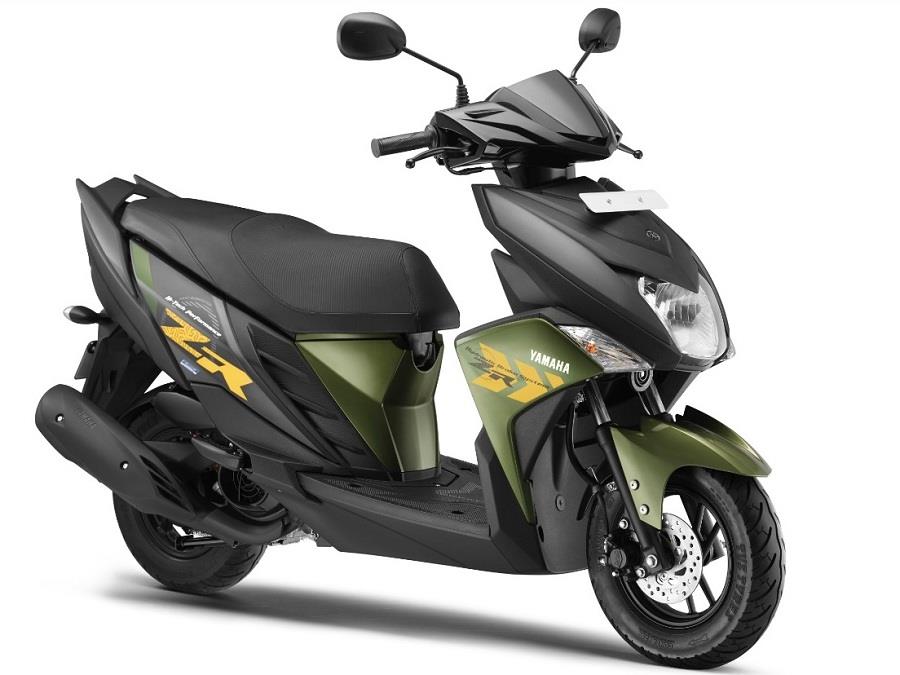 The Yamaha Cygnus Ray ZR was developed based on the Next Generation "REAL" Boys Scooter concept as the next-gen model from the current Cygnus Ray Z. Like the Ray Z, the Ray ZR is also powered by the company's 113 cc Blue Core engine. But in the Ray ZR, this engine makes slightly more power: 7.2 PS (+0.1 PS). The torque output remains the same: 8.1 Nm. The Ray ZR is the company's first scooter to be offered with a disc brake in India (a 170 mm unit). Drum brake is offered in the Standard model, while the Premium model benefits from not only the disc brake, but also from aluminium wheels and down fenders. Fuel economy is rated at 66 km/l.