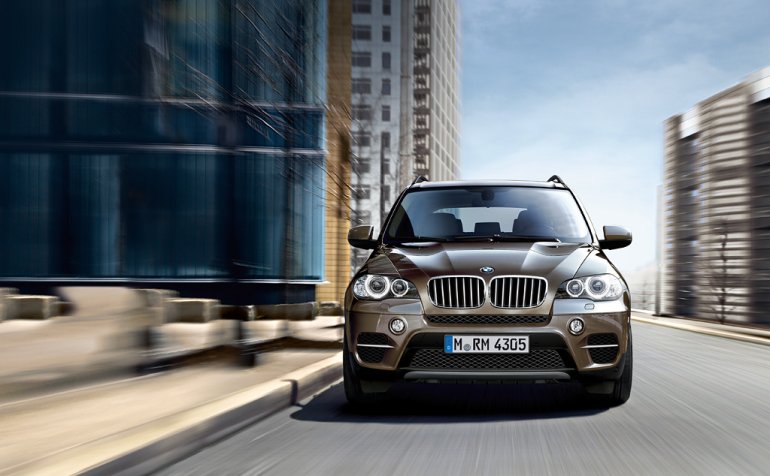 It was Dr Andreas Schaff's first product launch in India since the time he took over as the BMW India's President from Mr Peter Kronschnabl. Addressing the media on two-in-one occassion of new X5 launch and dealership innauguration here in Gurgaon, Schaff , who was heading BMW's South Korean wing before this assigment, was clearly excited to be part of the operations here in India.
Here are some of the details he discussed during the course of his chat with the media.
BMW Motorrad -
Motorrad is BMW's motorcycle division and Schaff said investigations are going on in India to gauge the market potential for these motorcycles. An announcement on the findings and BMW's way forward with respect to its two-wheelers will be made public in the coming months.
On the BMW X1 -
The BMW X1 is expected to reach showrooms in the first few months of 2011 and Schaff said the SUV segment is an attractive one for India with a high growth potential. It fits the Indian lifestyle, he says. He adds it's a new entry price level for BMW in India and it's expected to be the more affordable vehicle in the BMW range. Eighty percent of the X1 buyers are expected to be new to the BMW brand.
On the BMW 7 Series as CKD -
Schaff says the CKDing of the BMW 7 Series is an aspect the company is looking into, but no decision has been made yet.
On the X3 made into a CKD -
Schaff gave us a similar answer, he did not reveal much on this. He however did hint the X3 could come to India in 2011.
On the localization levels of the X1 -
The X1 will have about 10% localization. Items such as seats will be made here in India but there's nothing major that'll come from local suppliers.
On the chief markets of BMW in India -
Delhi and Mumbai continue to be the most happening markets as far as BMW is concerned. About 70% of the vehicles sold are in the Delhi and Mumbai regions.
On the 1 Series' Indian prospects -
Schaff is quick to point out the X1 will be their entry-level model and they have no plans to bring the 1 Series hatch or sedan to India.
On the new dealerships -
Indore, Surat, Bhubaneshwar and Ludhiana are four locations where new dealerships are coming up.
Images and video along with the press release will be posted shortly