A factory fresh VW Vento was caught on test recently, by Indian Autos Blog reader Snatak Mundade. When we say factory fresh, we literally mean it, for this Vento seems to have its entire body wrapped in tape, which is usually reserved for when the vehicle is shipped out to the dealers to prevent dirt accumulation and scratches during handling.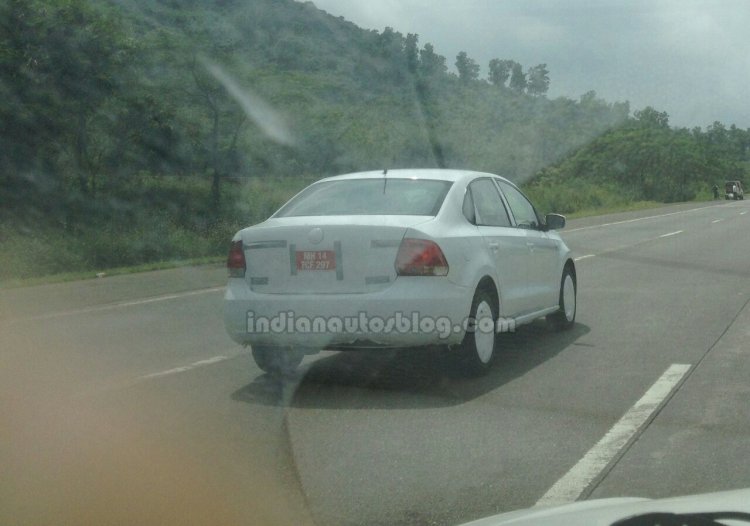 While this could be an ordinary Vento, there is a small detail on its bootlid suggesting otherwise. Take a careful look at the image above and you can notice that four badges have been covered. This is rather surprising as the regular Vento features two badges, one saying 'Volkswagen' and the other mentioning 'Vento' along with 'TDI' in case of diesel models. Both these badges are situated on the upper half of the bootlid.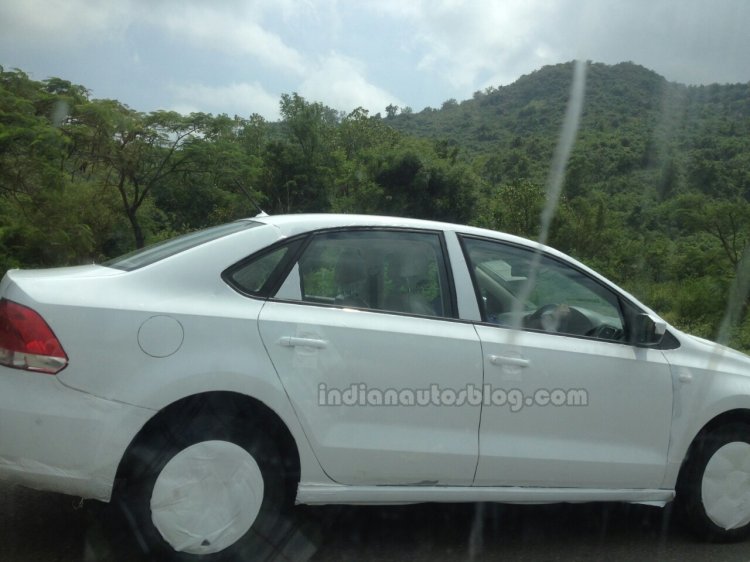 So what are those other two badges supposed to convey? Could it be 'GT' and 'TSI'? The bootlid of the Polo GT TSI has a similar arrangement where both badges are situated on the lower half of the hatch. It is believed that VW India would launch a GT TSI variant on the Vento early this month.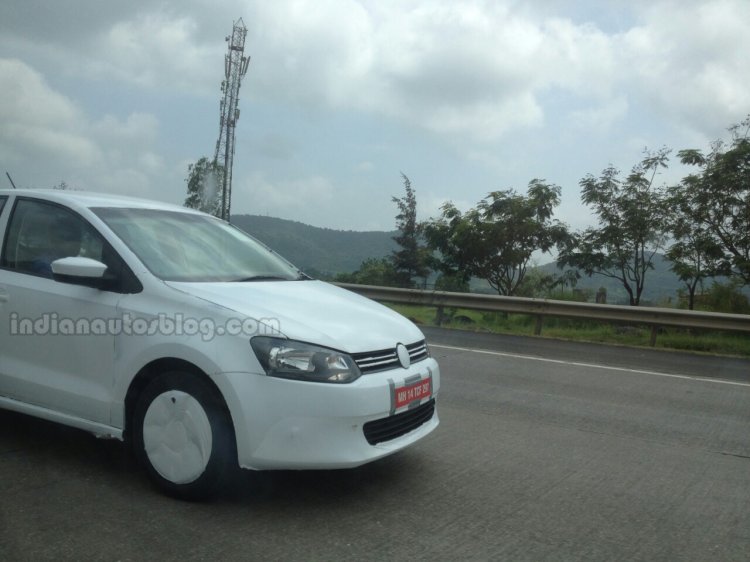 Or this could be a 'BI FUEL' Vento with a factory fitted CNG/LPG kit. VW has been known to test a CNG powered Vento in India for quite sometime, though we haven't seen the vehicle being launched here. With diesel prices increasing, and petrol already at a sky-high price, VW could have reason to believe that a CNG/LPG variant with a lower running cost, would find a lot of prospects.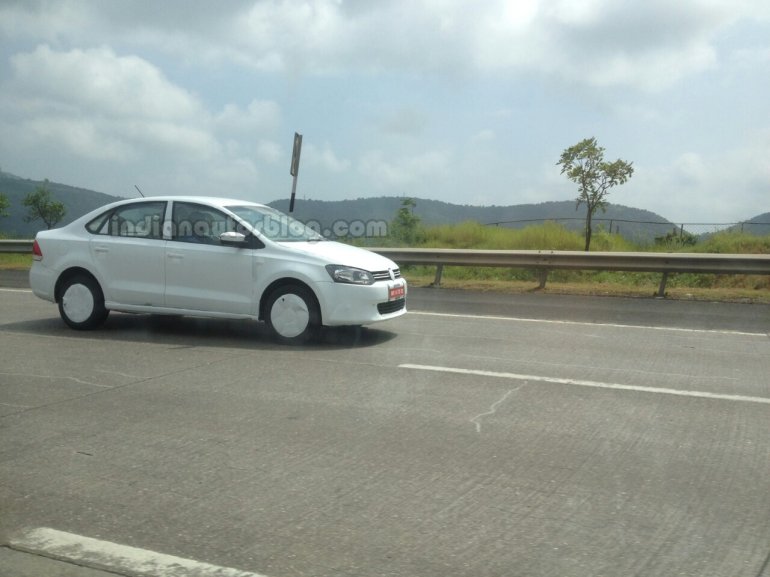 So what do you think this test prototype is?